This is my Danish Dynamite, a 1/72 scale  Danish Draken built from parts from all over the world.
The kit was bought directly in Japan, the decals came from Sweden, the resin part from Austria, the photoetching parts from Czech Republic and finally the nose cone from Argentina thanks to my friend Silvio.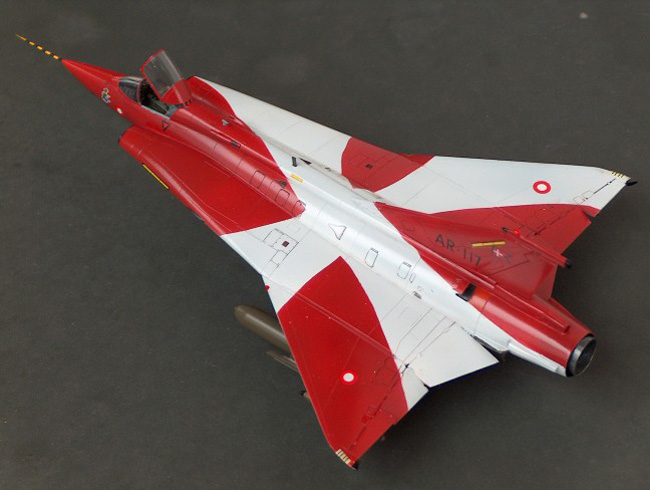 Last year I wanted to build up a Danish RF-35 Draken but the Hasegawa kit needed lot of modifications. The first item I found was the decal sheet, it is not easy to find Danish Air Force decals so when I found it I bought it even if I knew it would not be easy to have a full Danish Draken.
By chance I found that IPMS Austria was making a resin set for the Draken. Yes it was for the Austrian Drakens but as you know the Austrian bought all RWR and self defence systems from the Danes when the F-35 was retired from the Danish AF. So with this little resin kit I found the RWR antenna to go on the top of the fin and the jet nozzle with the appropriate flare dispensers. The resin parts fit to the Hasegawa kit quite well.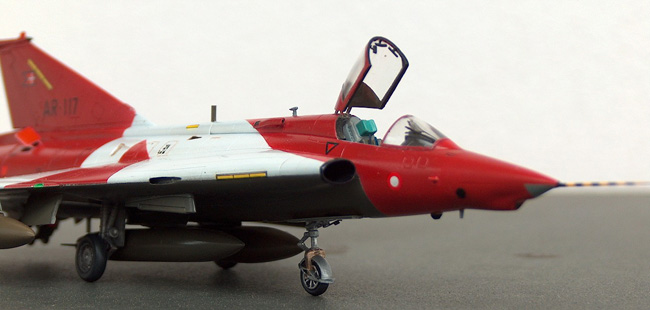 I used the Eduard set to add something  to the cockpit and to open the air brakes (a time consuming exercise).The peculiar F-35 wing tip was scratch-built, the pyramid shape antennae were not in the resin kit so I made them from plastcard and putty using as a reference the scheme in the decals instruction sheet and lots of photos of the real thing.
But I still could not make a real RF-35 because I needed the recce-nose instead of the radar nose that you can find in the Hasegawa box. I could not scratch-build the whole nose so I asked on web if someone could find a replacement recce-nose from a Heller Draken. The answer came from the other side of the world, and a month later a full Heller (Modelex) Draken came from Argentina.
The day after I checked the new nose on my kit and found that it fit quite well.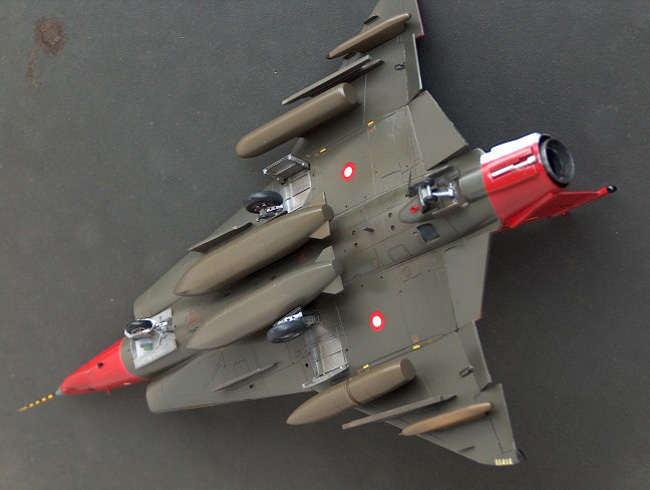 So the model was completed, I added a fuel tank from an Italeri JAS-39 kit and more pylons on the wings from other Hasegawa Draken. The arresting hook was made from sprue and the pitot tube from a pin worked with a motor tool to make it into a conical shape.
So went out my Danish RF-35.
Pierpaolo Maglio