| | |
| --- | --- |
| AFV Club F-5E USAF Aggressor Project Part 5: Red 17 - Old Ghost Scheme | |
Written by Administrator
Monday, 11 April 2011 00:00
AFV Club F-5E USAF Aggressor Project Part 5 - Red 17 of the 57 TTW.
The third model in my series of USAF Aggressor F-5Es is Red 17 in the Old Ghost scheme. It has been painted in the marking of a 26 AGRS aircraft in 1981.
After having pre-shaded the model I sprayed on the first of the three grey/blue-grey colours, FS 16307: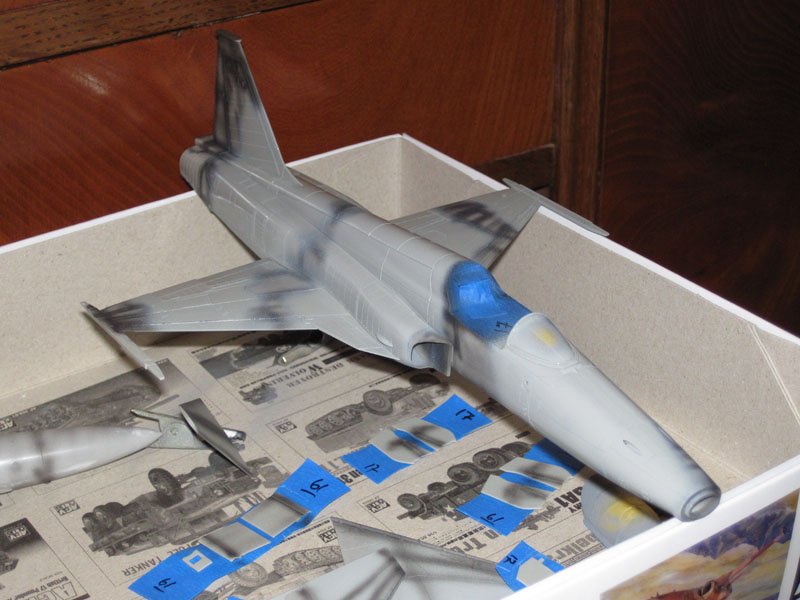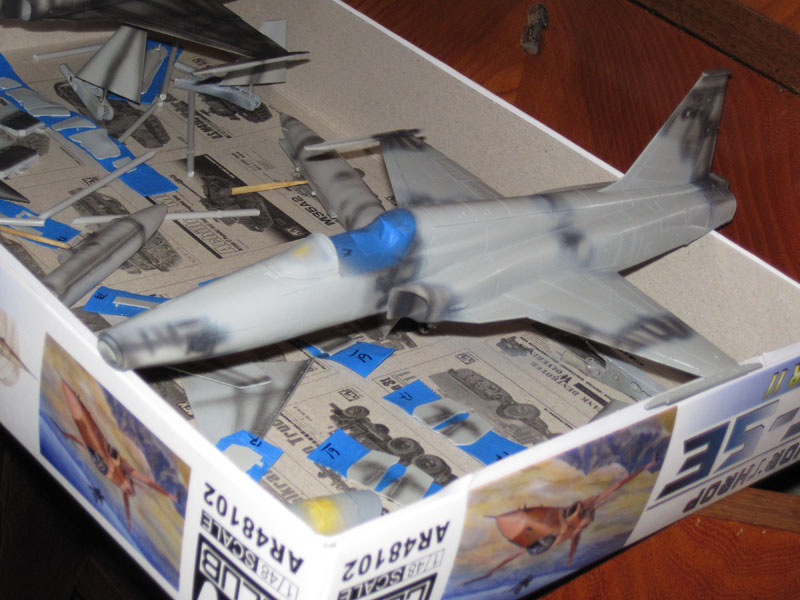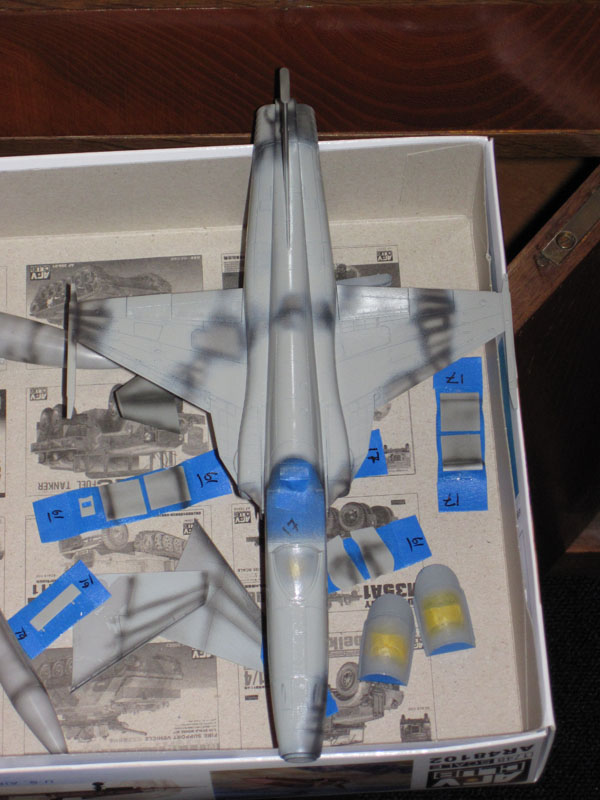 This was followed by the second colour, FS 16251. The difference between the first two colours was just enough for me to see what I was doing.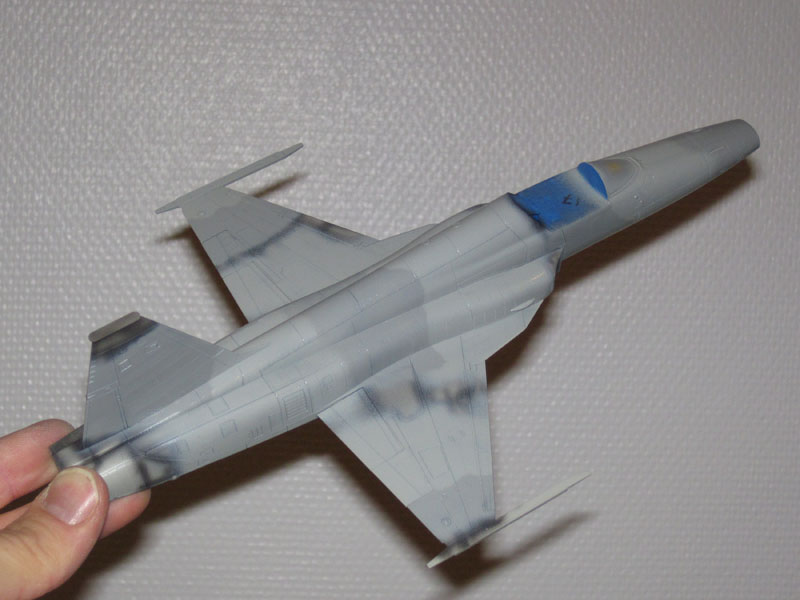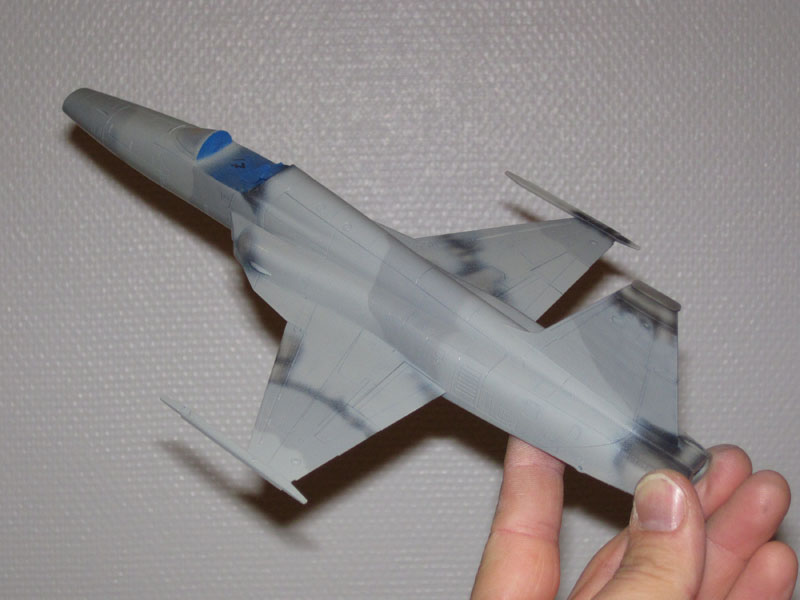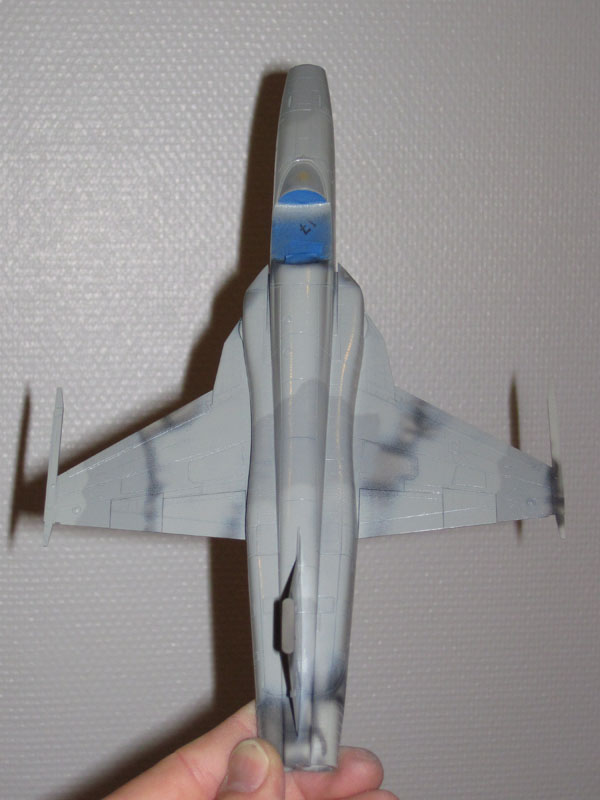 I left the model drying for some days before applying the the blue-grey FS 15237. The paint behaved as it should, allowing me to make the tight demarcation lines without too much overspray.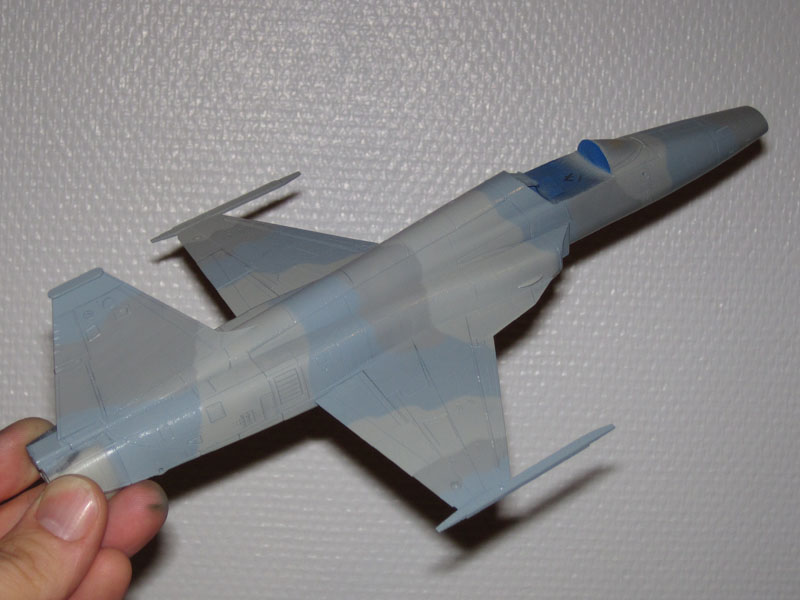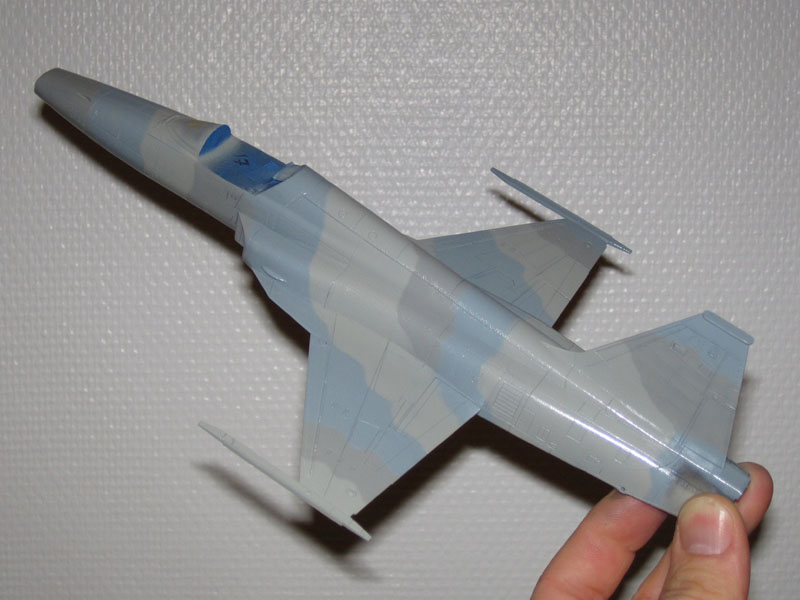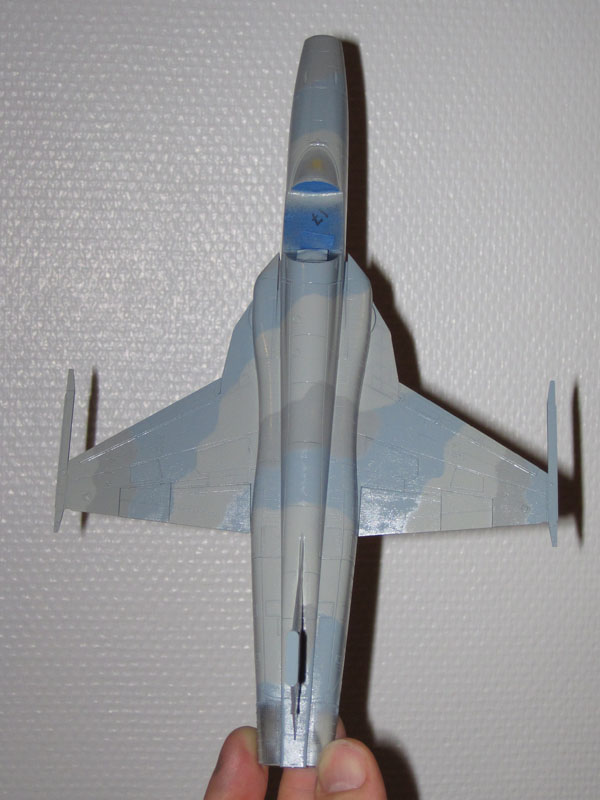 Next I sprayed the pale blue lower surfaces with FS 15622: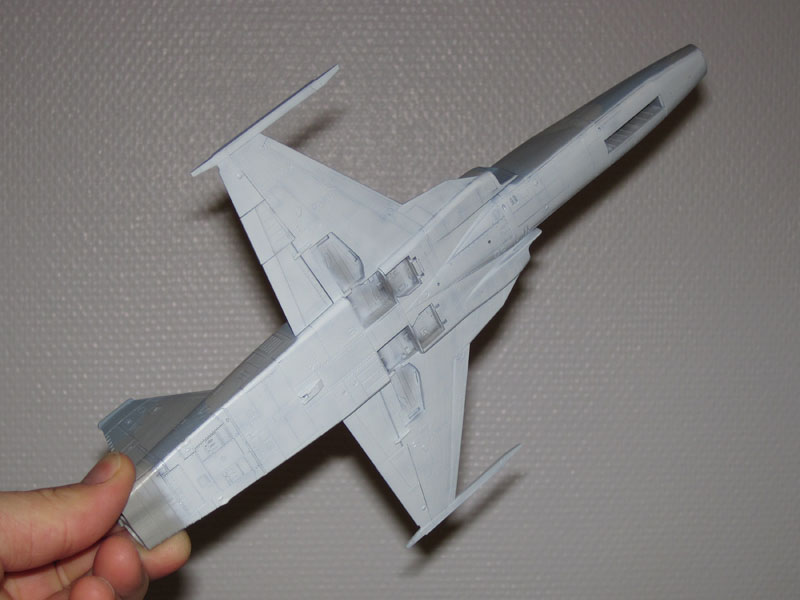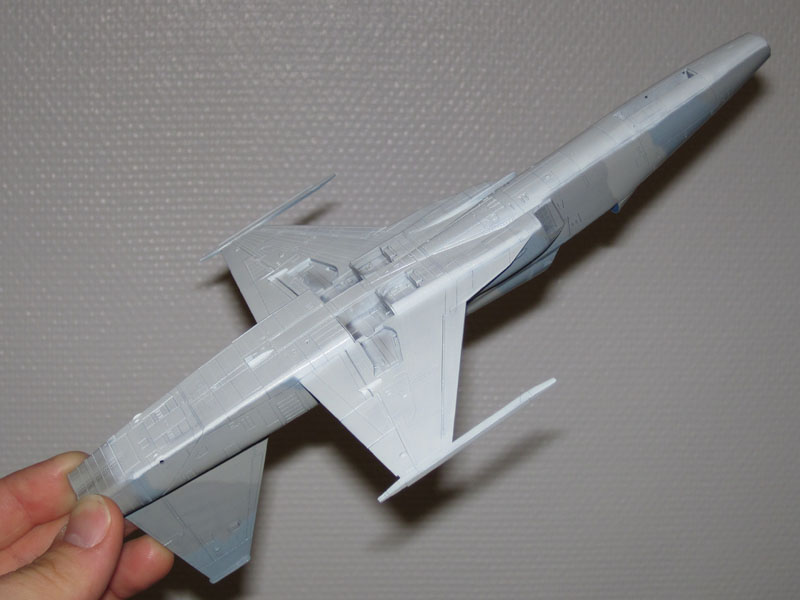 All paints used for the four main colours are Xtracolor.
Alclad was applied to the aft fuselage before the decalling process.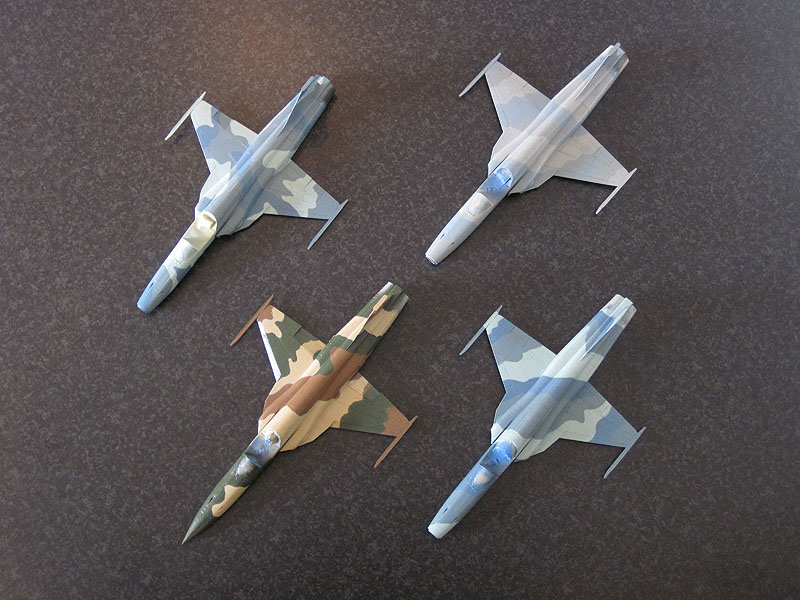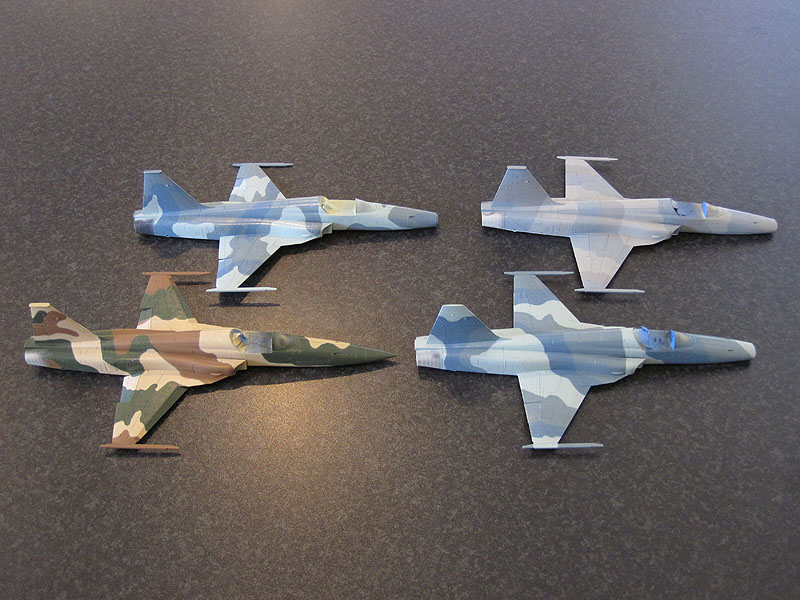 The very cool Ghost scheme didn't get any worse by having a few decals added if you ask me. I used Two Bobs decals for this one, the decals themselves behaving nicely. However, check your references before blindly following Two Bobs decal instructions as I have found a few errors on them. Also, I had to enhance the yellow outline with one of the spare outlines as the yellow areas are a bit translucent.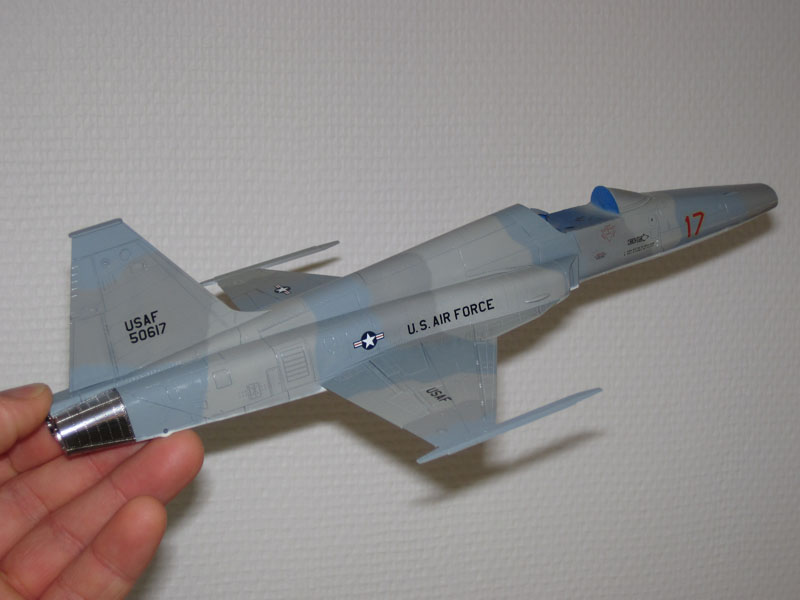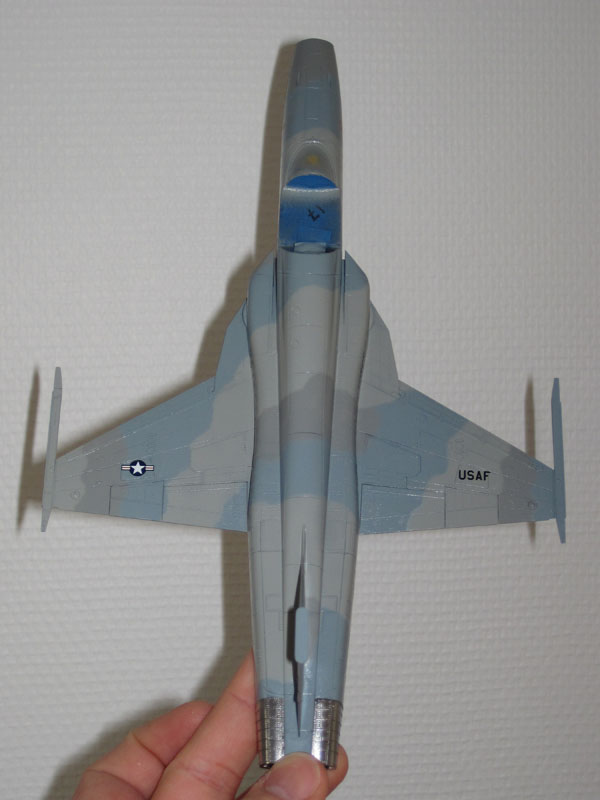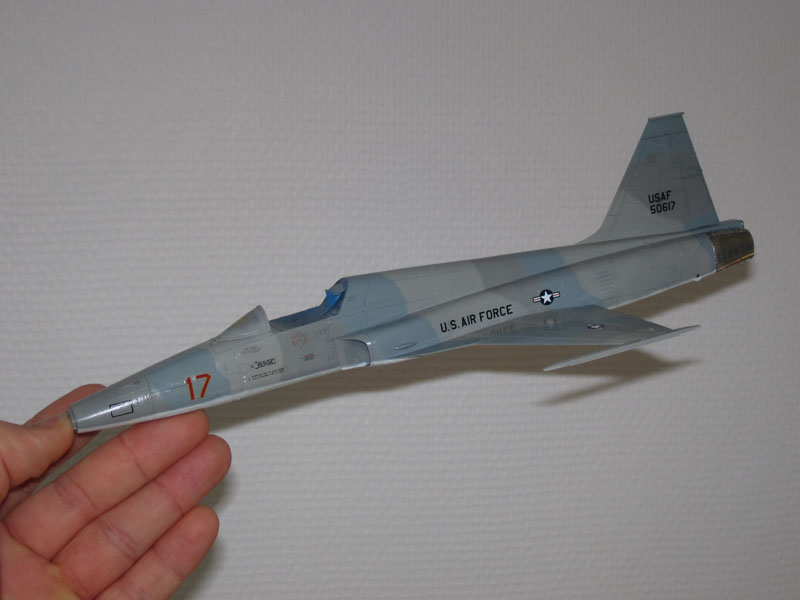 A few extra stencils were applied to them model after these pictures were shot.
I left the model to dry a couple of weeks before applying the usual Florymodels Dark Wash. Next was the final clear coat for which I used a mix of Model Master gloss and flat varnishes.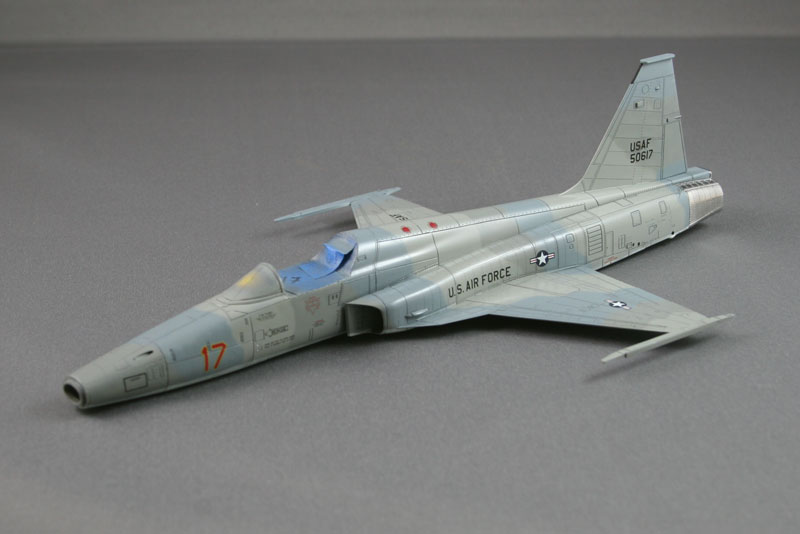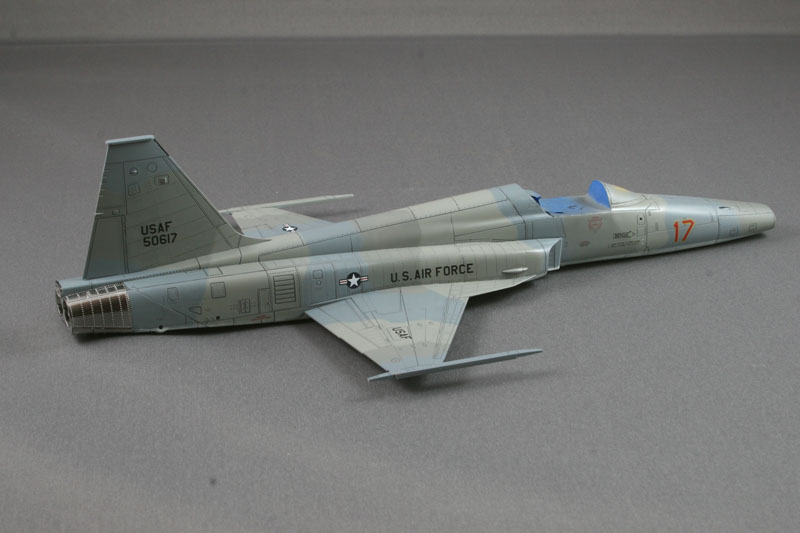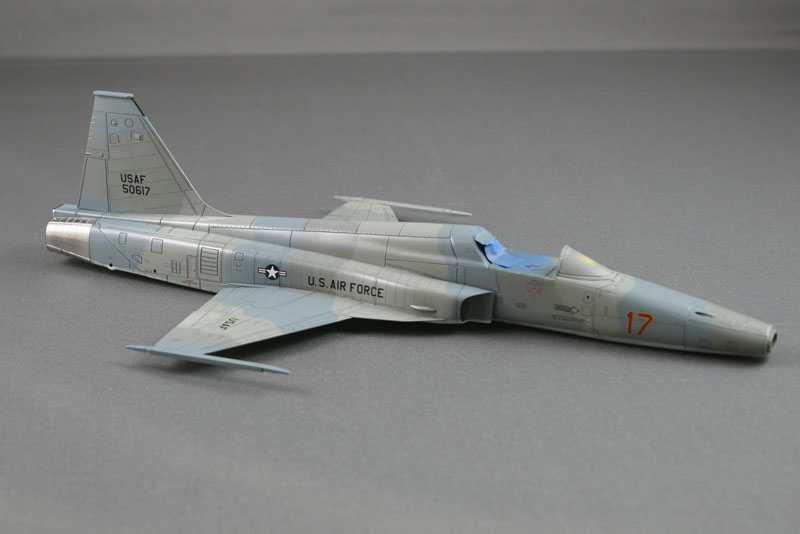 This is the model after being finished: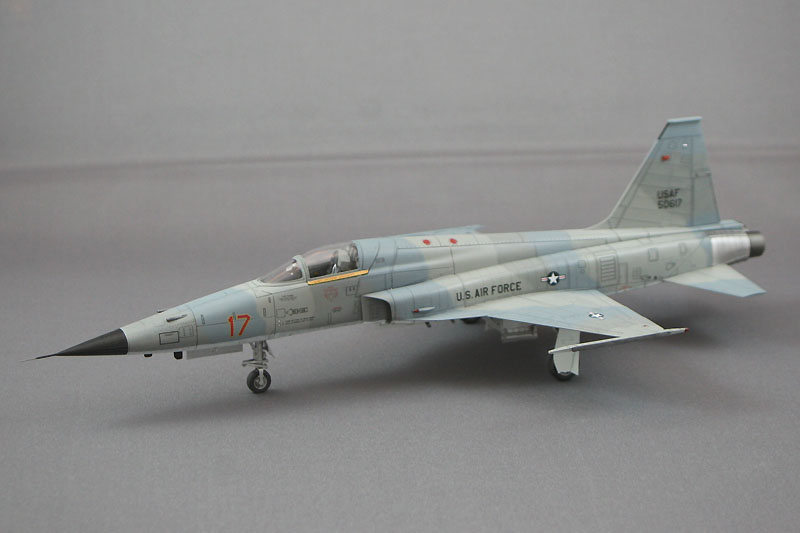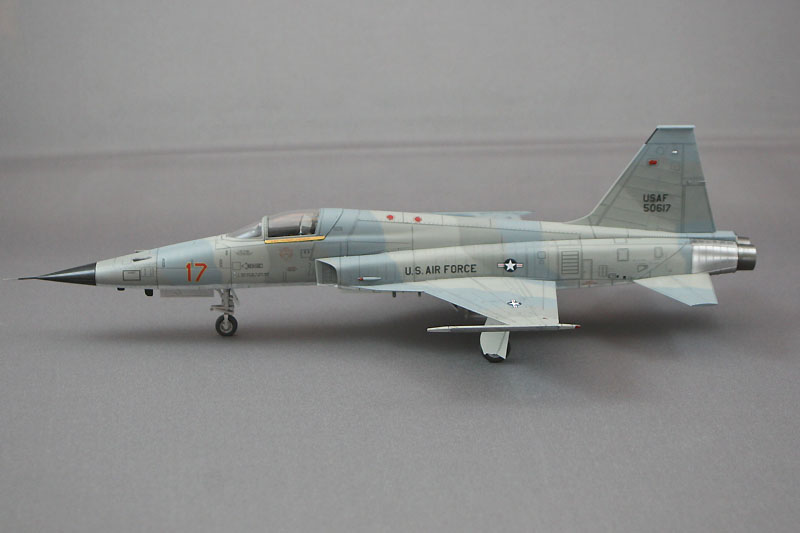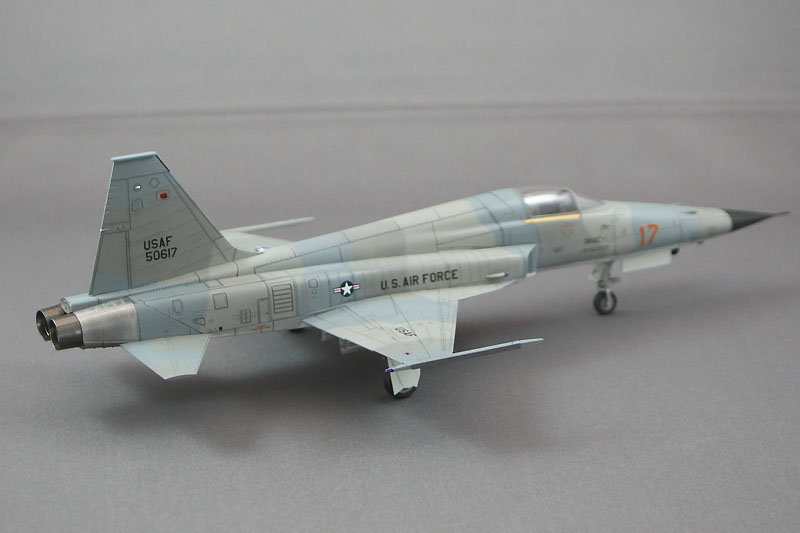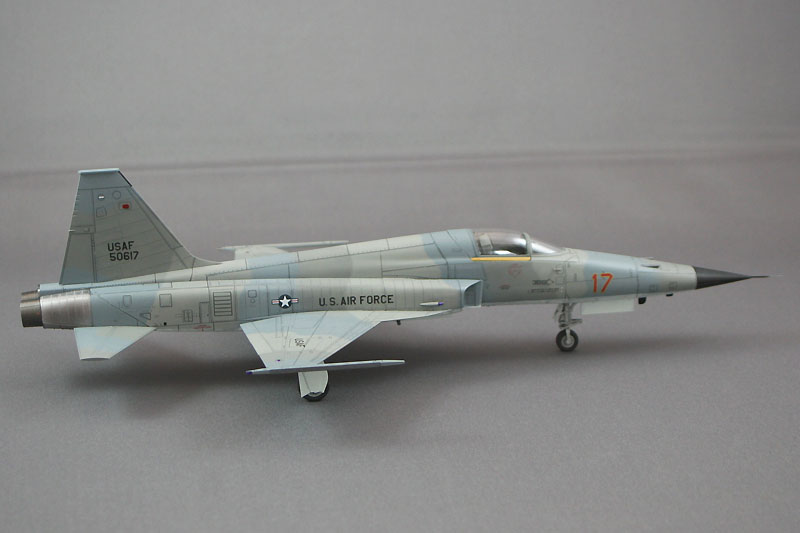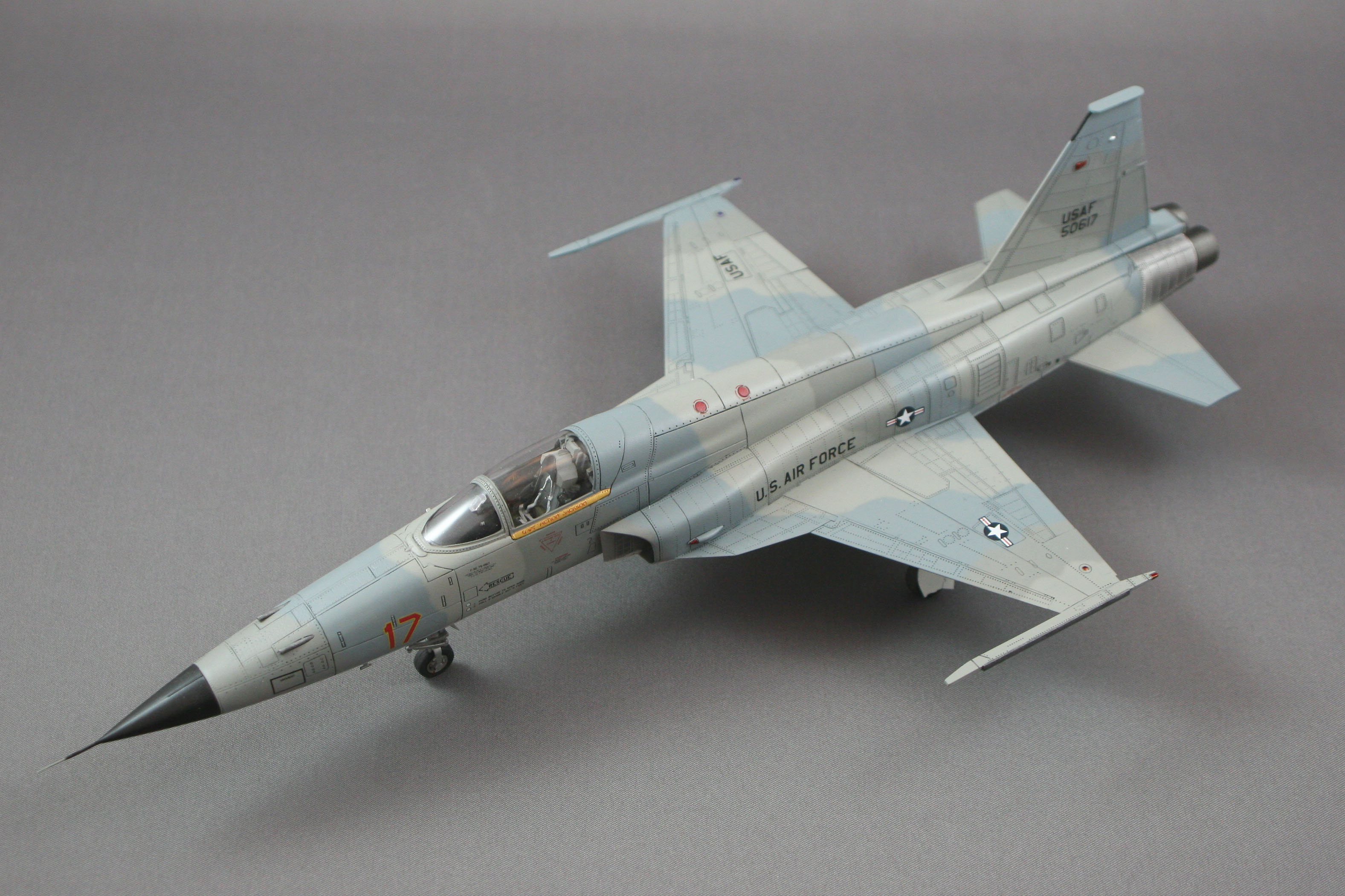 Last Updated on Sunday, 17 March 2013 10:17