| | |
| --- | --- |
| AFV Club F-5E USAF Aggressor Project Part 4: Blue 72 - Flogger Scheme | |
Written by Administrator
Monday, 11 April 2011 00:00
AFV Club F-5E USAF Aggressor Project Part 4 - Blue 72 of the 57 FWW. 
The colours are the same as on Iranian aircraft and a number of other aggressor aircraft, nevertheless the brown colour (FS 30140) is very hard to find as enamel. Luckily a fellow modeller has been very kind and has sent me a 24 year old tin of CompuColor FS 30140.
First the pre-shaded model: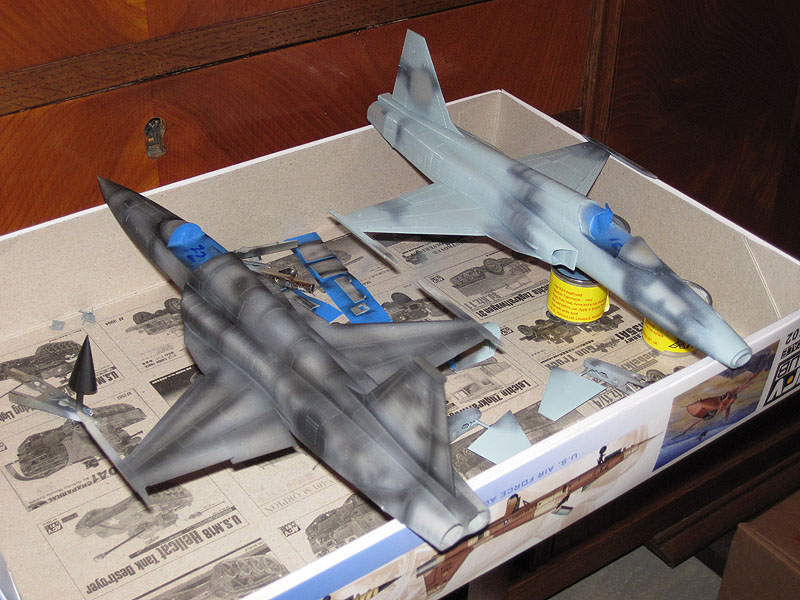 First of the three main colours was tan special (FS 10400):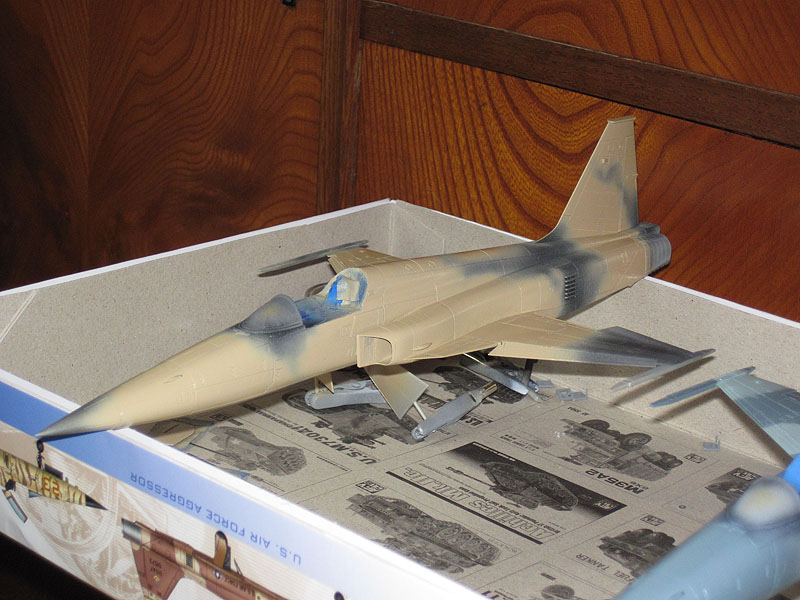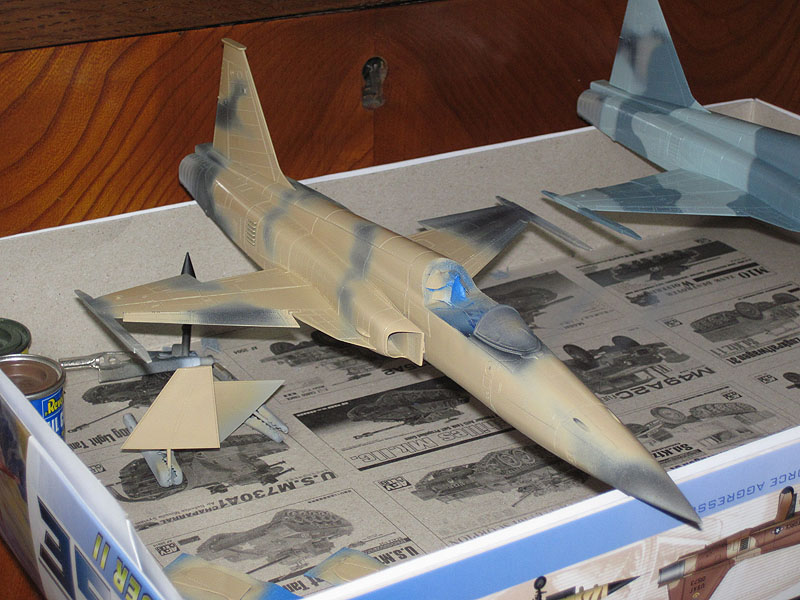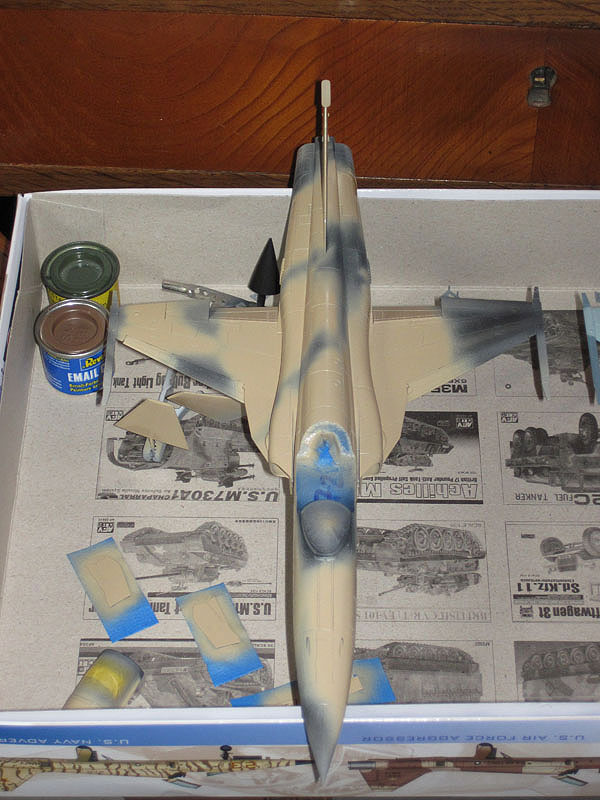 The CompuColor brown (FS 30140) was up next. The paint itself was no problem - no lumps or anything despite the 24 years of storage. However, for some reason I had problems spraying the fine demarcation lines I am used to with Xtracolor and Model Master so I had to just spray larger areas and then touch-up the paint with the other two colours.

Last colour applied was dark green (FS 14079). As usual when spraying free-hand I had to go back and touch up the colours: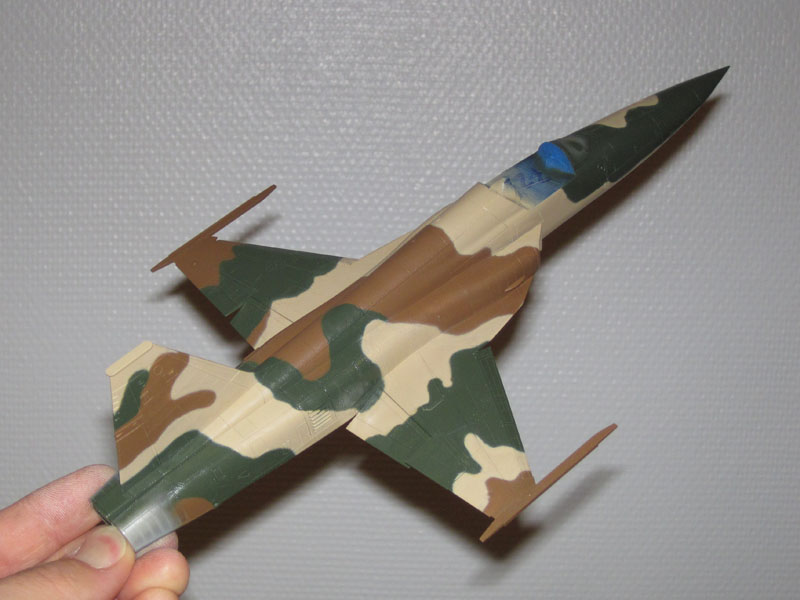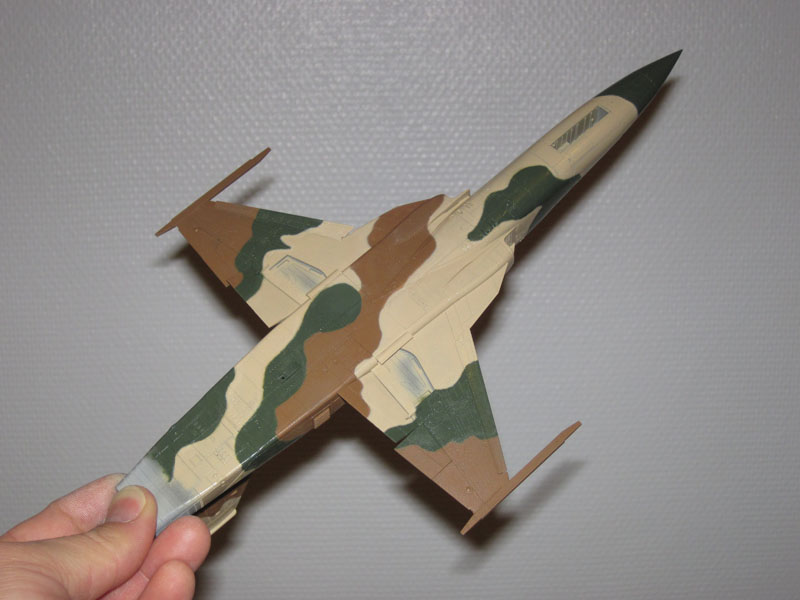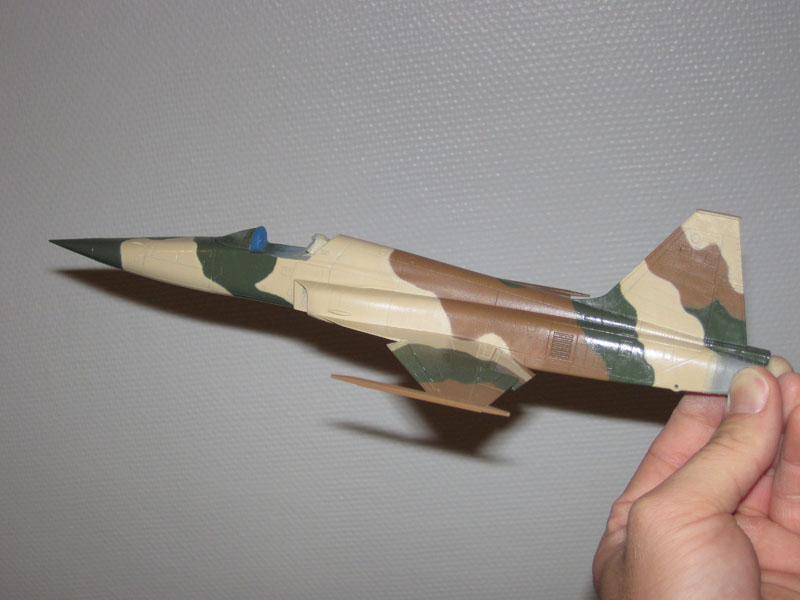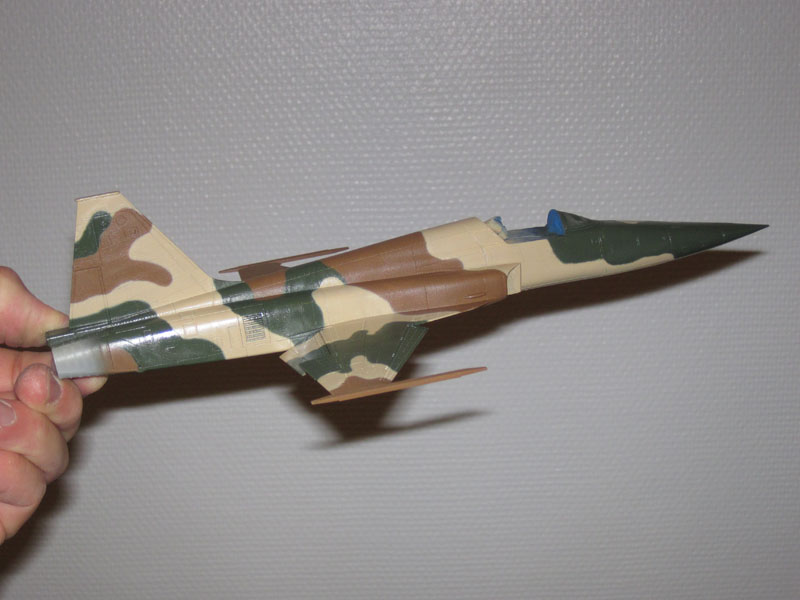 I applied Alclad on the aft fuselage part before applying the decals. Decals are from the excellent Afterburner sheet, and the general layout of markings is quite similar to Blue 57 in Part 2.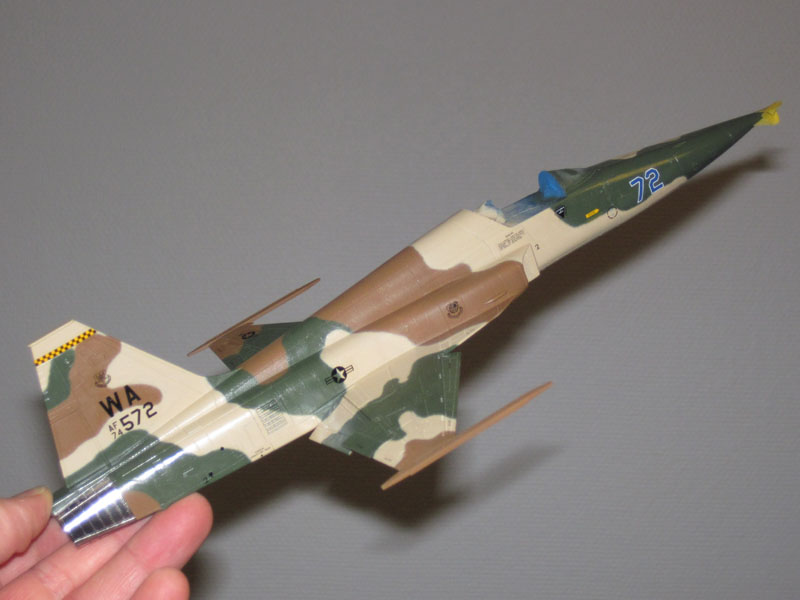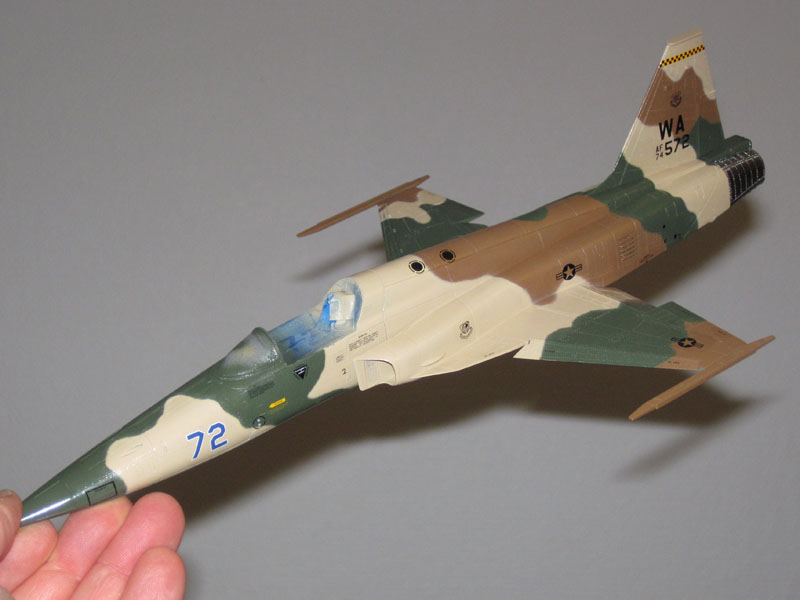 The model was left to dry thoroughly before I applied a wash using ProModeler Dark Wash (now known as Florymodels Dark Wash). Next step was to apply a final clear coat using a mix of Model Master gloss and flat varnishes.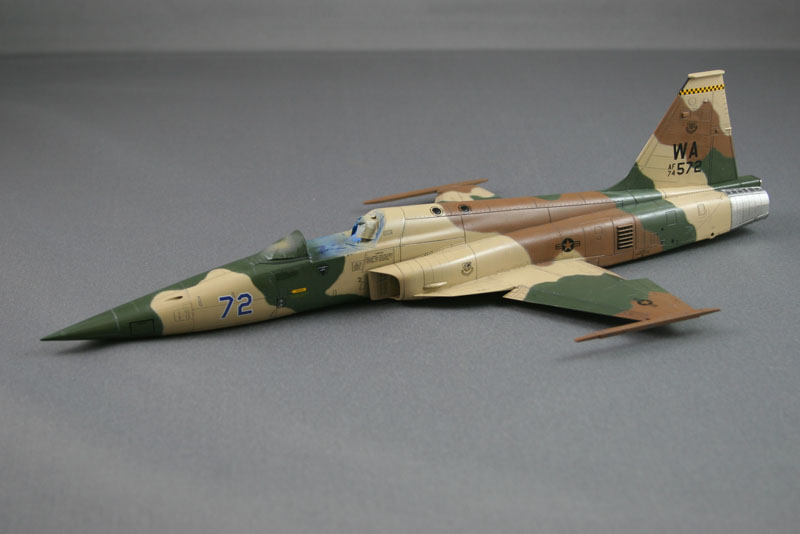 The model is still a work in progress and this article will be updated as soon as I make more progress on the model.
Second in my series of USAF Aggressor F-5Es is Blue 72 in the Flogger scheme as it looked in 1987 while serving with the 57 FWW, 65 AGRS. 
Last Updated on Monday, 11 April 2011 08:12