| | |
| --- | --- |
| AFV Club F-5E USAF Aggressor Project Part 2: Blue 57 - New Blue Scheme | |
Written by Administrator
Sunday, 13 March 2011 13:12
AFV Club F-5E USAF Aggressor Project Part 2 - Blue 57 of the 57 FWW. 
First in my series of USAF Aggressor F-5Es is Blue 57 in the New Blue scheme. It was painted in the marking of the 57 FWW CO aircraft in 1987. 
Painting the colour scheme was a three session affair. The first colour, FS 31414, was sprayed first: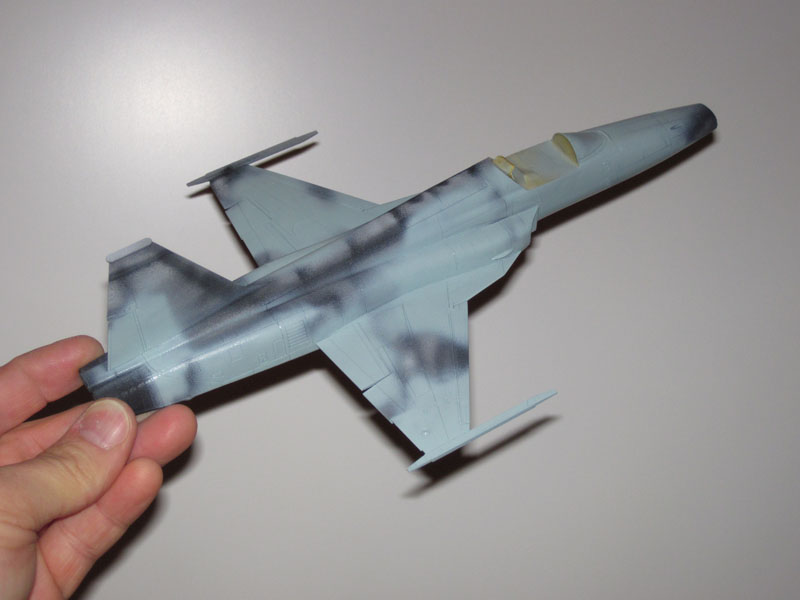 The second colour, FS 15164, was sprayed the following evening: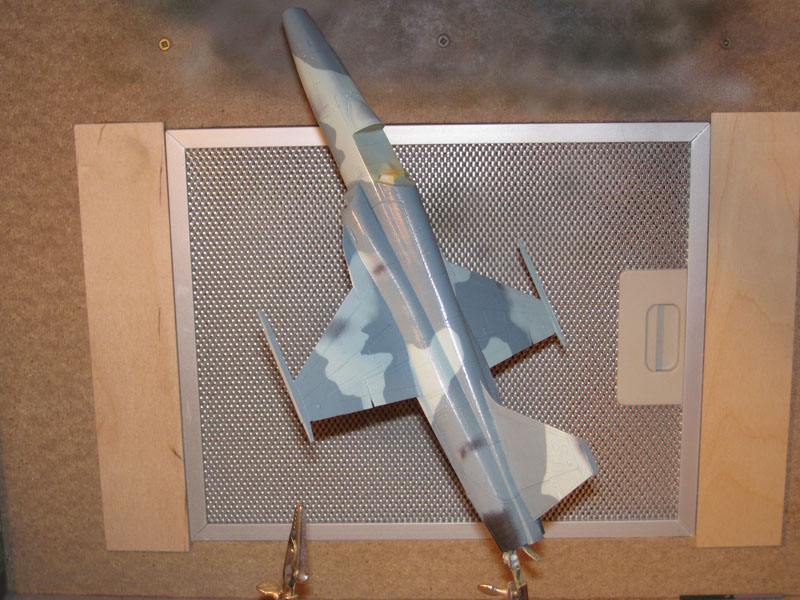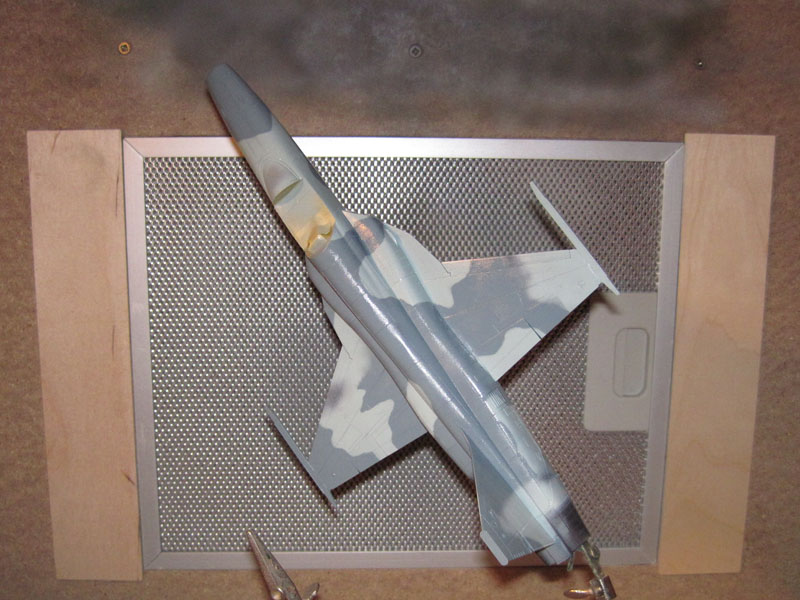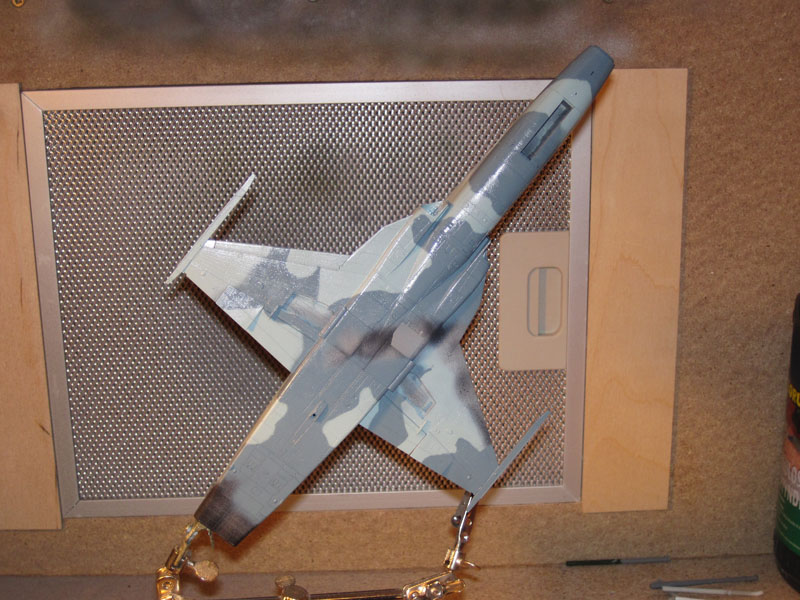 After another two-hour session the third colour, FS 15109, had been applied: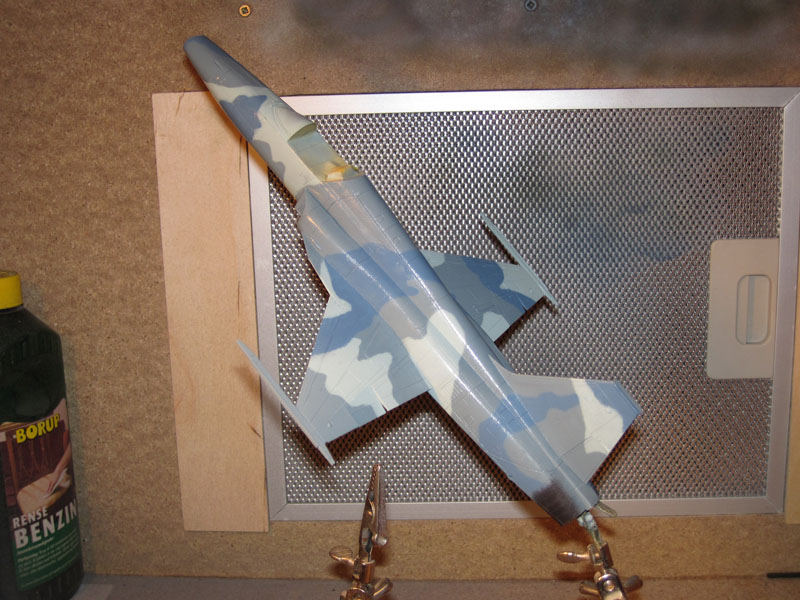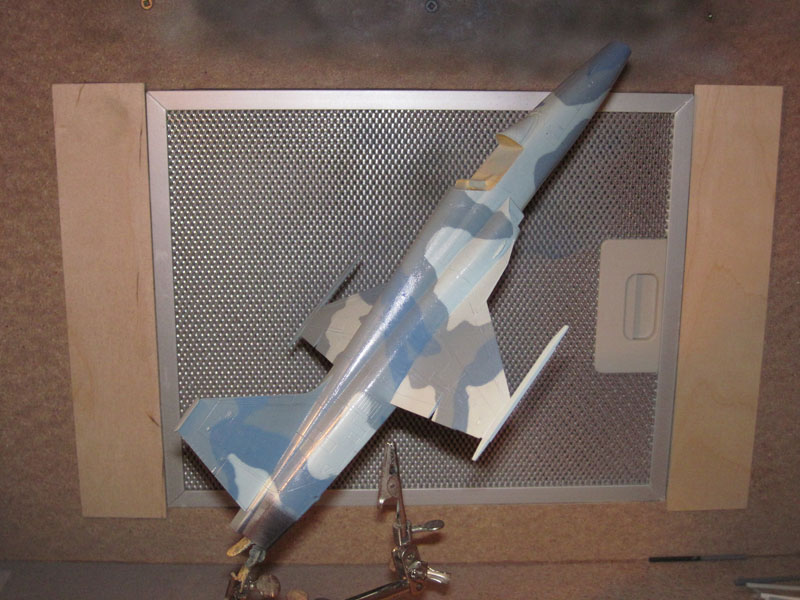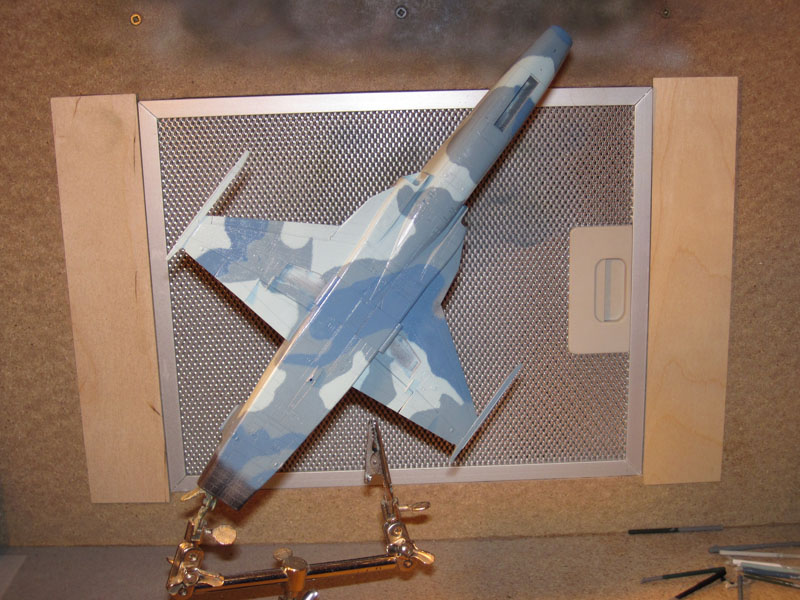 All colours used are Xtracolour. The final part of the main painting job was to touch up the two first colours, making sure the demarcation lines are ok and painting the areas I missed with the first colour.
Next job was to apply the decals. One this model I used Afterburner Decals, and while the decals are great the instructions are somewhat generic. Armed with a couple of books and loads of pictures I think I have managed to get a reasonably correct F-5E.
First round of decal application: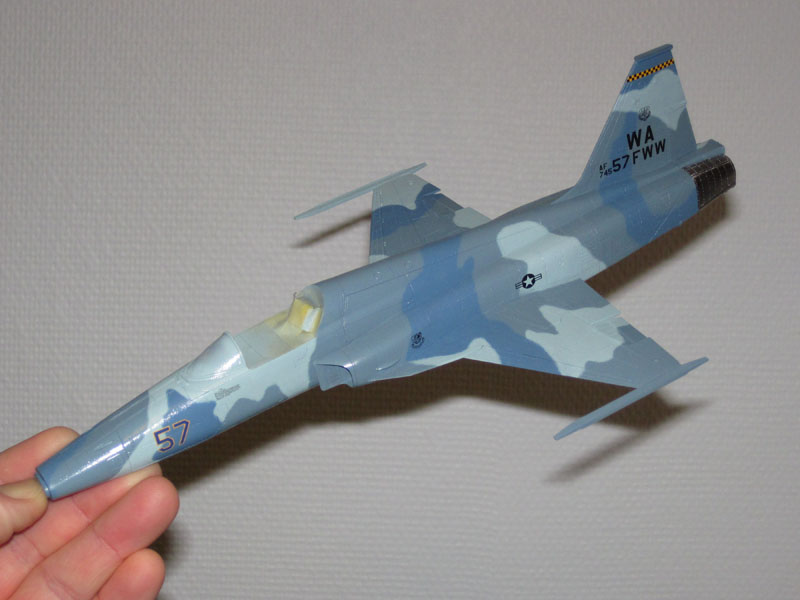 After the remaining decals have been applied this is what the model looked like: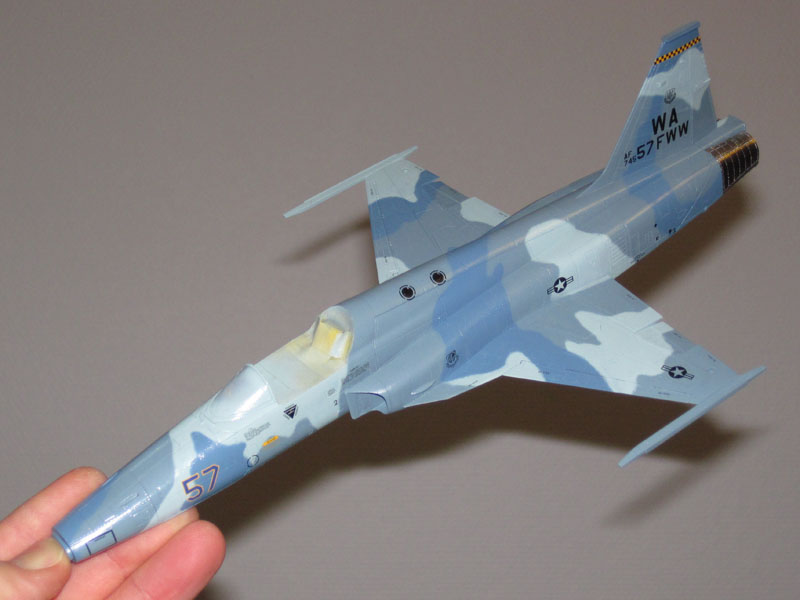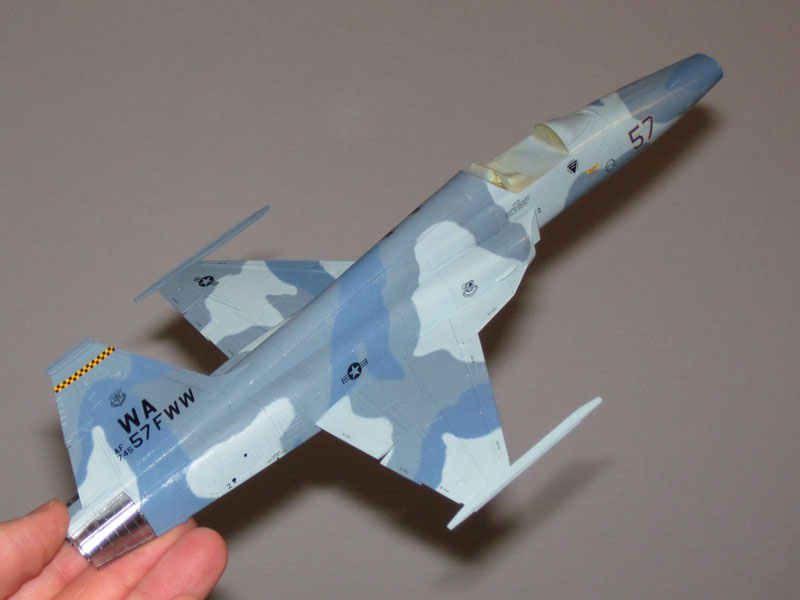 The model was left to dry thoroughly before I applied a wash using ProModeler Dark Wash (now known as Florymodels Dark Wash). Next step was to apply a final clear coat using a mix of Model Master gloss and flat varnishes.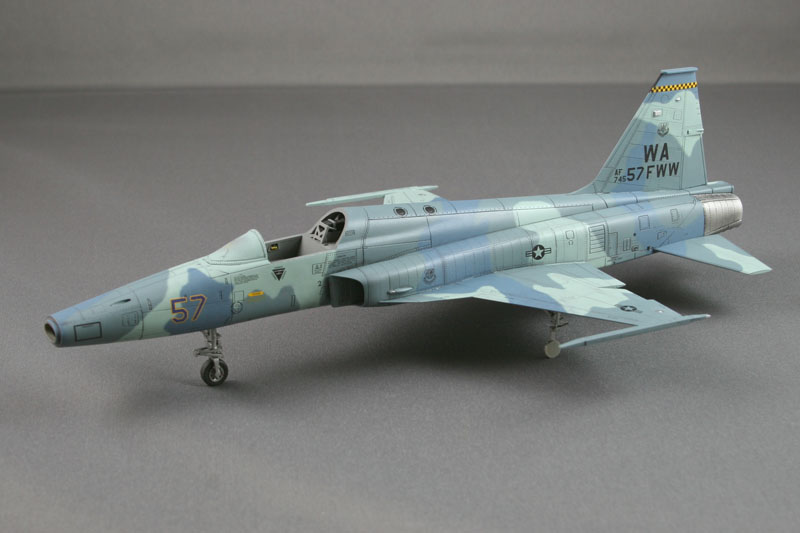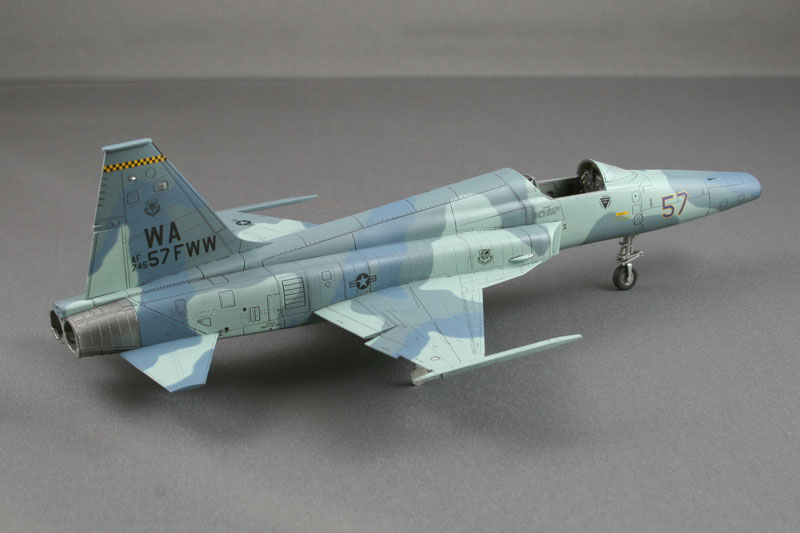 This model is still a work in progress and this article will be updated accordingly.
Last Updated on Monday, 11 April 2011 08:03