| | |
| --- | --- |
| AFV Club F-5E USAF Aggressor Project Part 6: Red 61 - SEA/VNAF Scheme | |
Written by Administrator
Monday, 11 April 2011 00:00
AFV Club F-5E USAF Aggressor Project Part 6 - Red 61 of the 3 TFW, 26 AGRS. 
Number four in my series of USAF Aggressor F-5Es is Red 61 in the SEA/VNAF scheme. It features 26 AGRS markings including a shark mouth. 
This is the finished model: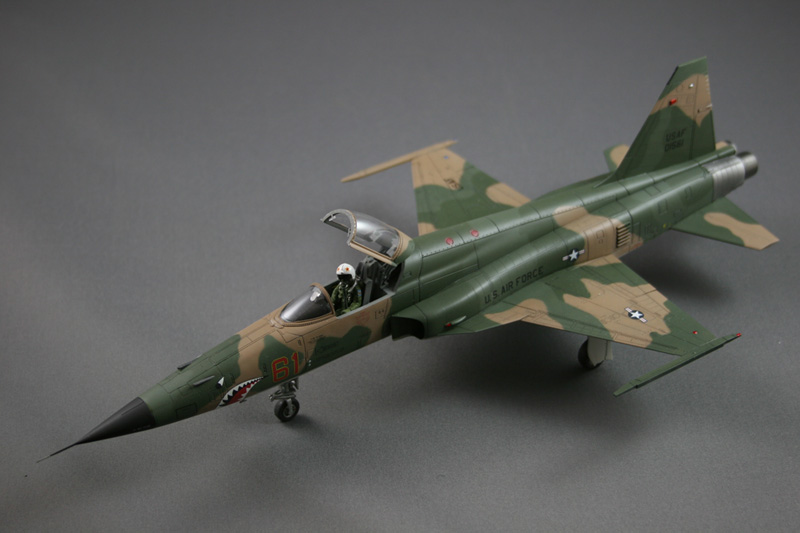 As usual I pre-shaded the model: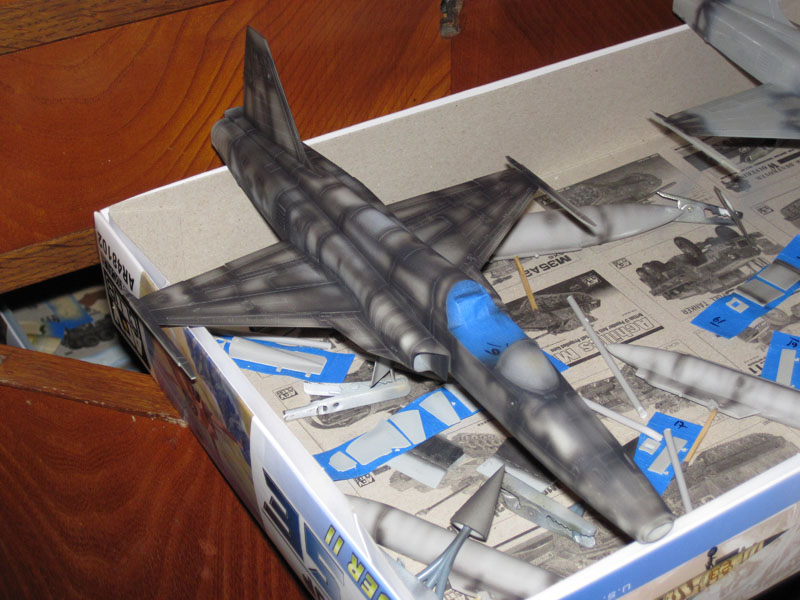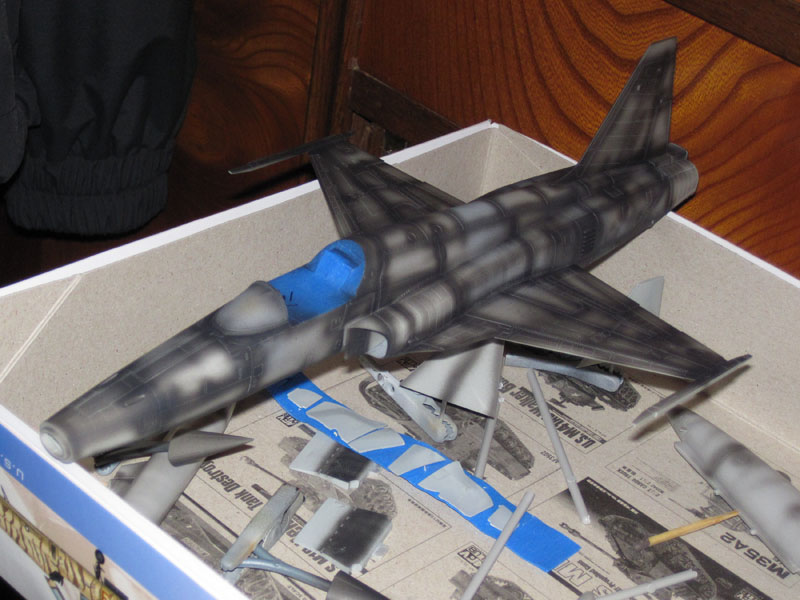 After that I applied the tan colour (FS 10219):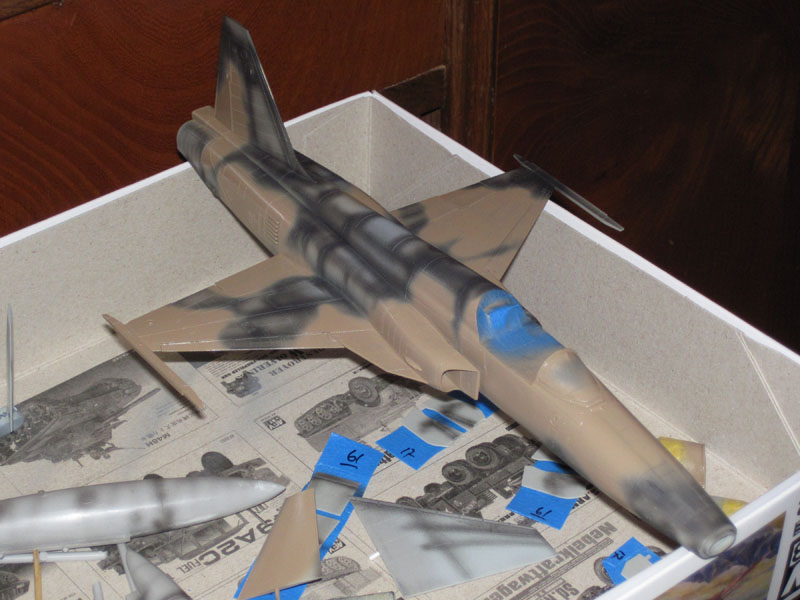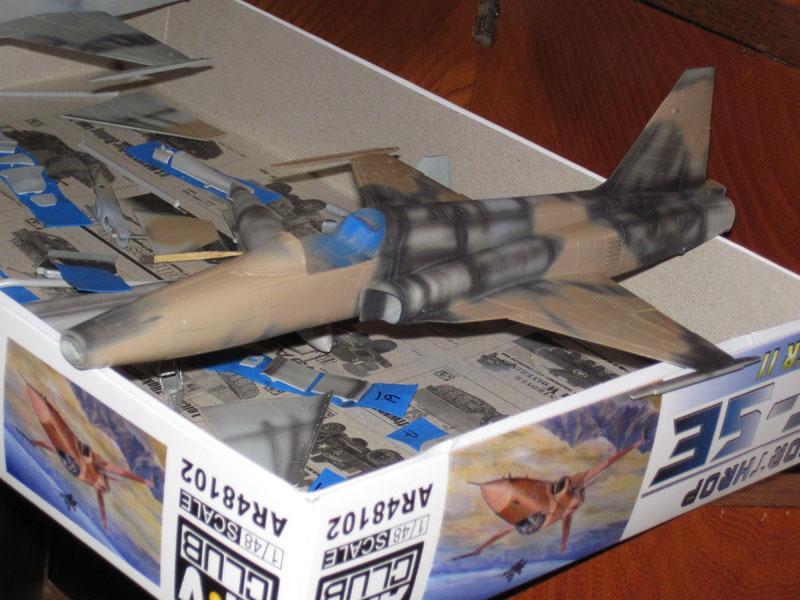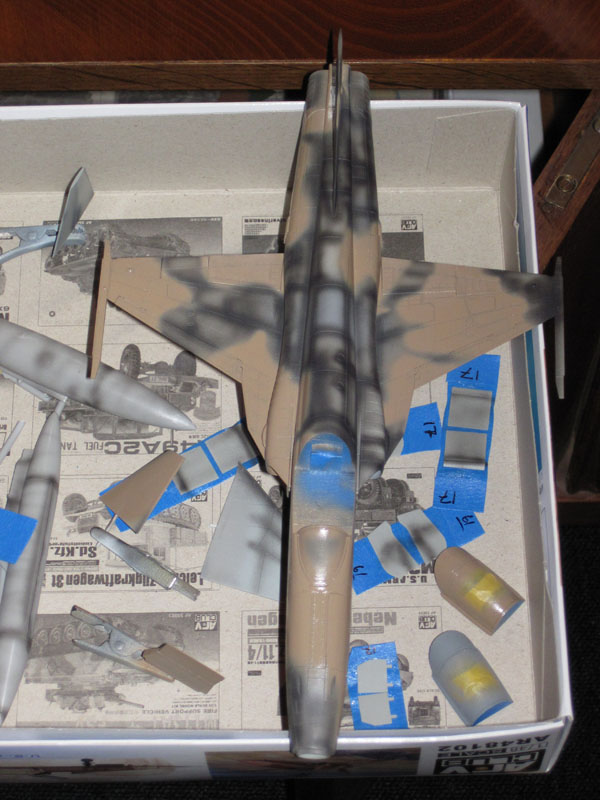 Followed by the lighter of the two greens, FS 14102: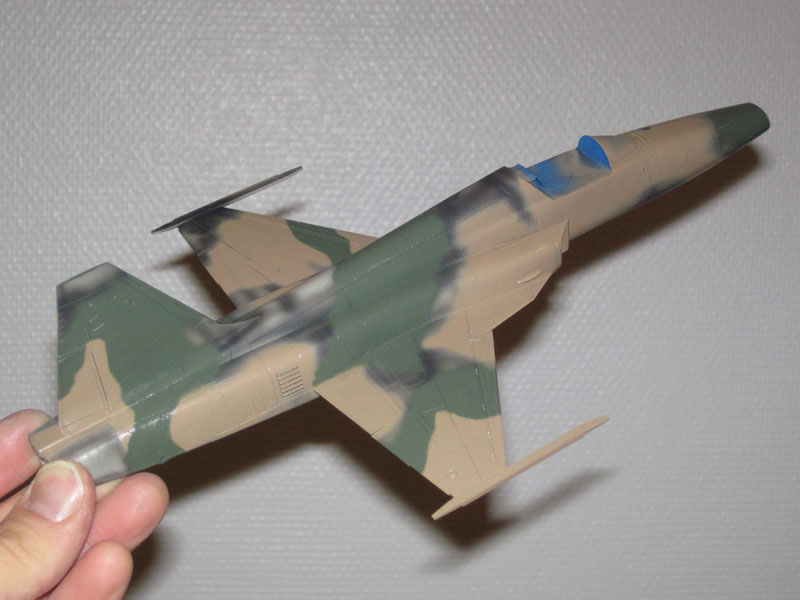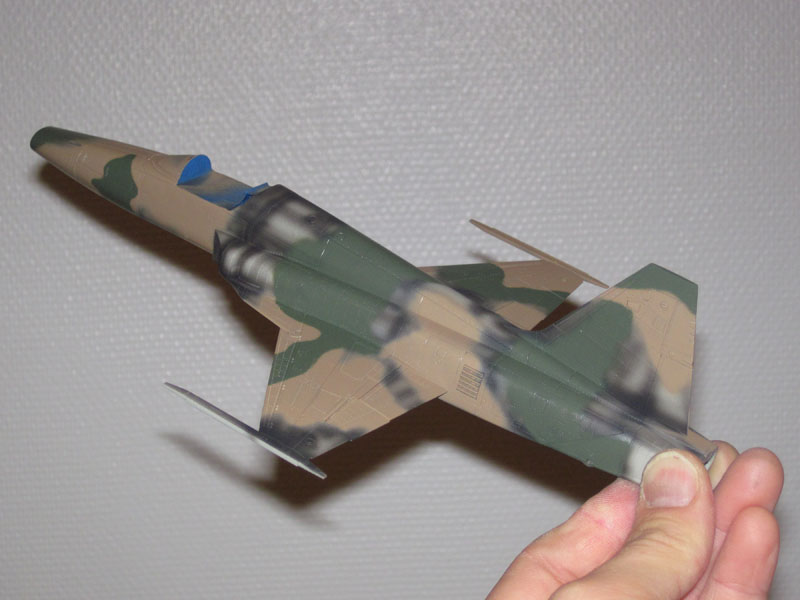 This model has had more touching up of the upper surface colours because I switched to a new airbrush which took a bit of getting used to. I also masked off the pale grey lower surfaces when touching up the three other colours.
The model as it looked before applying Alclad to the aft fuselage area: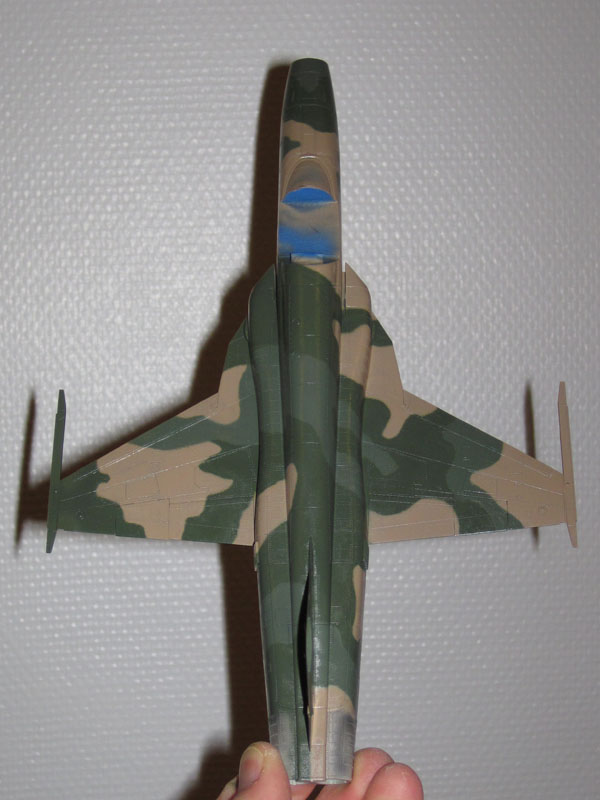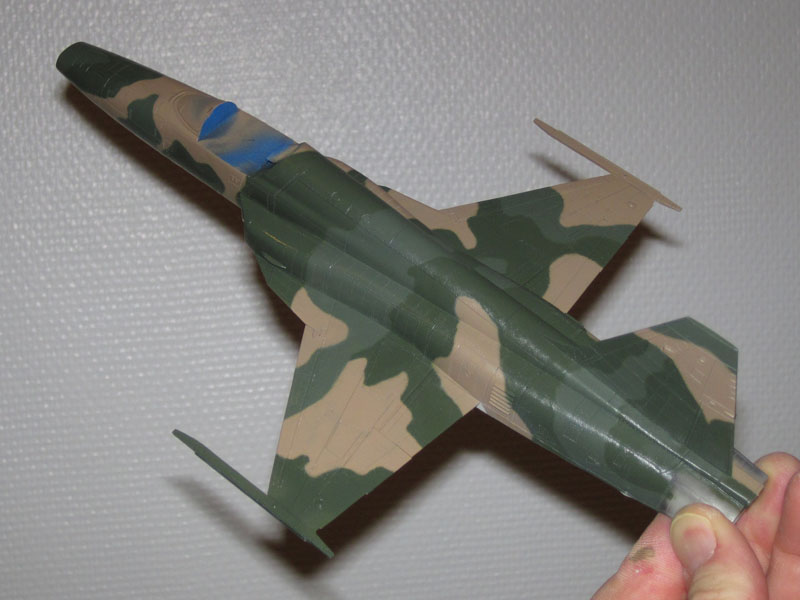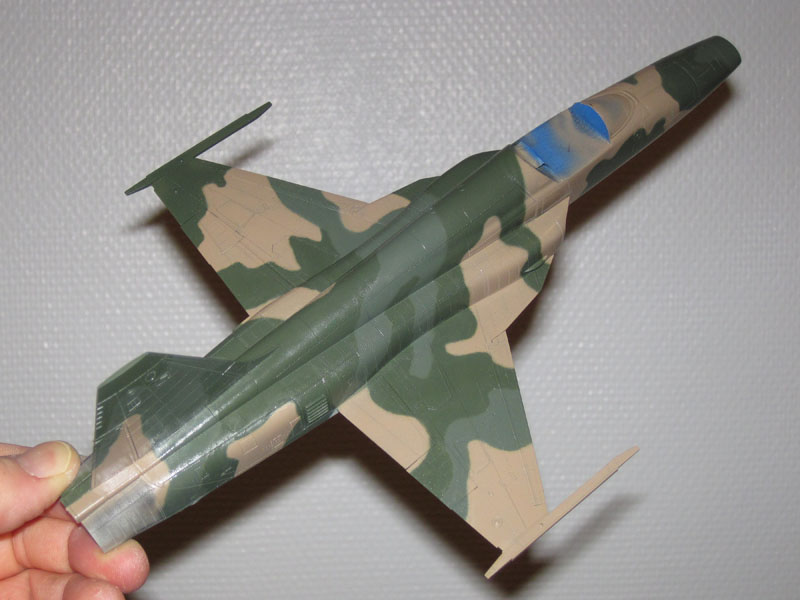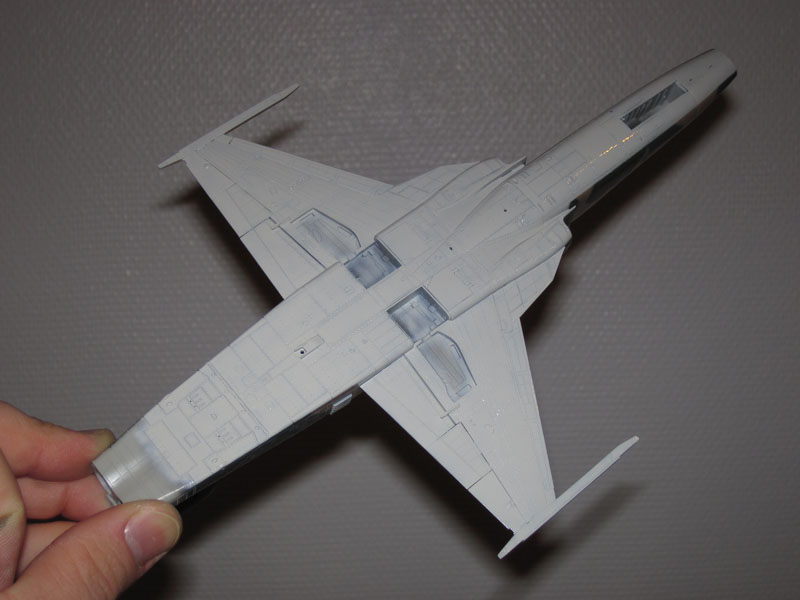 Next up was decal application. Decals are from Two Bobs, applied with Johnson's Klear followed by Micro Sol. Like on Red 17 the yellow outline was somewhat transluscent so I appled one of the extra yellow outlines.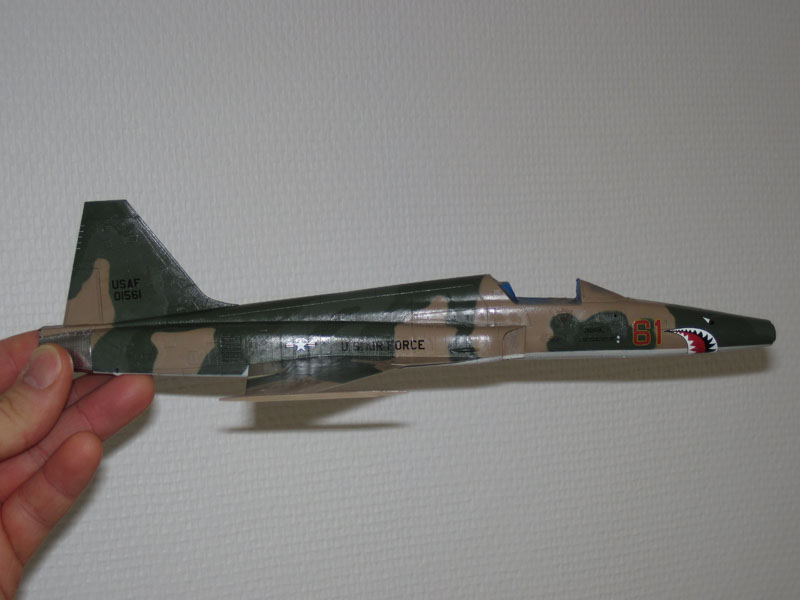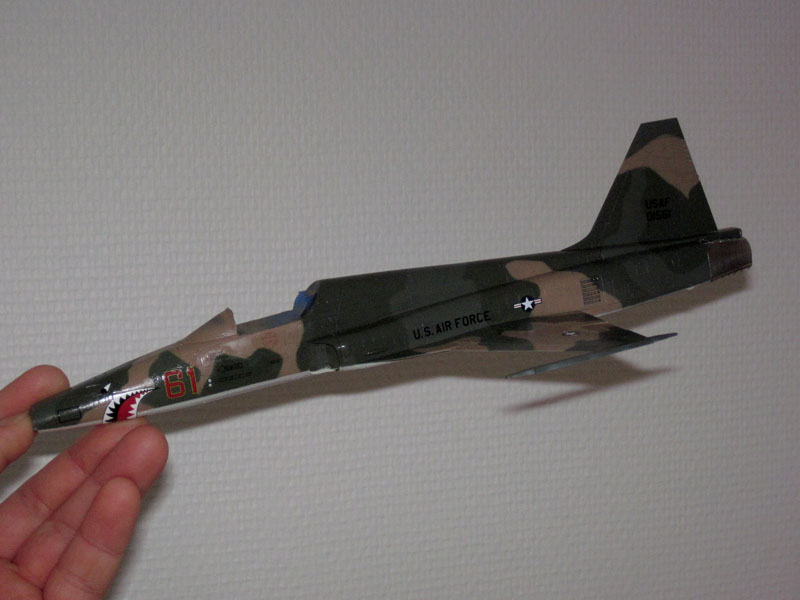 After letting the decals dry for several days I applied a wash with ProModeler Dark Wash (now Florymodels Dark Wash) and later on a final clear coat. Various bits and bobs, incxluding the undercarriage and a pilot, was added after several weeks of drying time: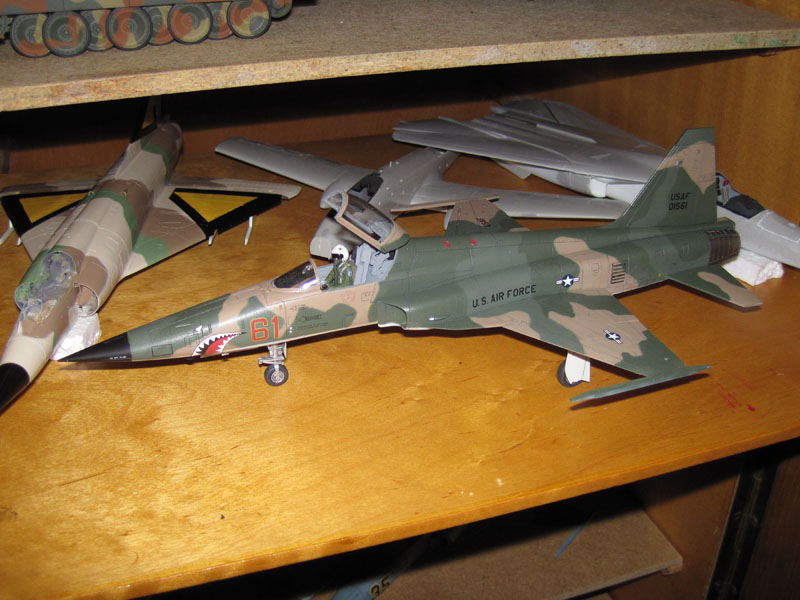 This F-5E was finished in time for the annual Danish Østjysk Open model contest. Despite a large number of very well-built models it took 1st place in the aircraft category.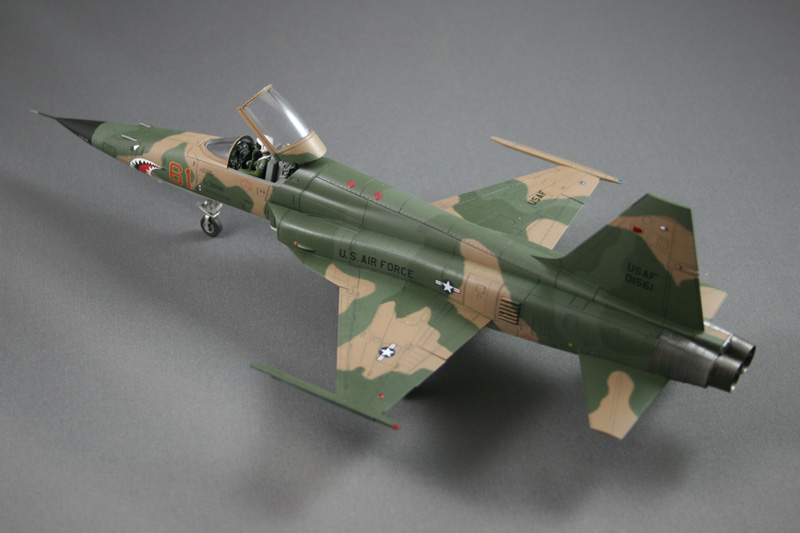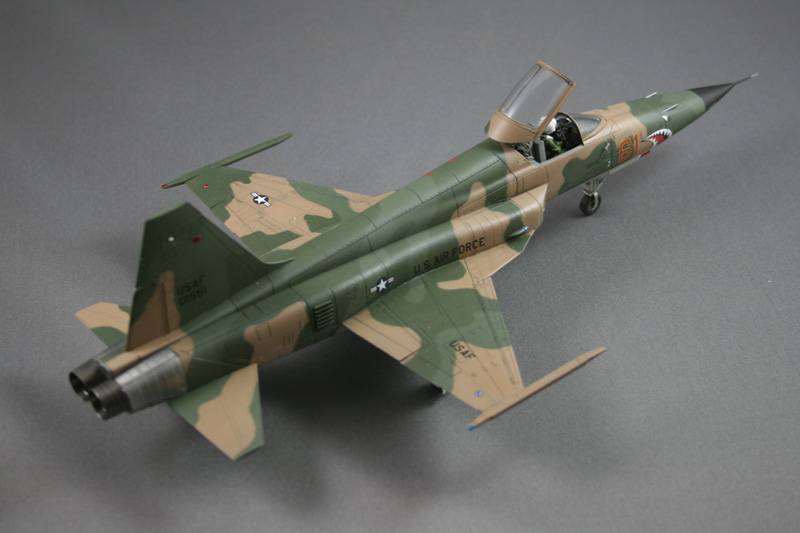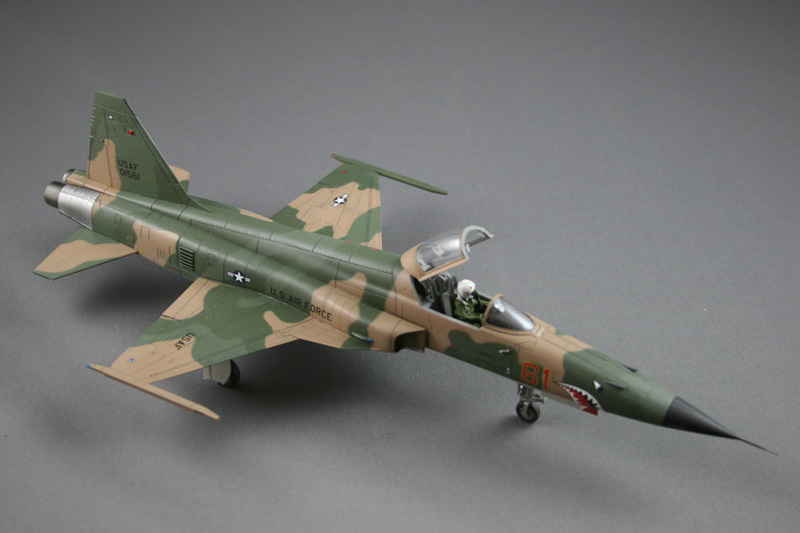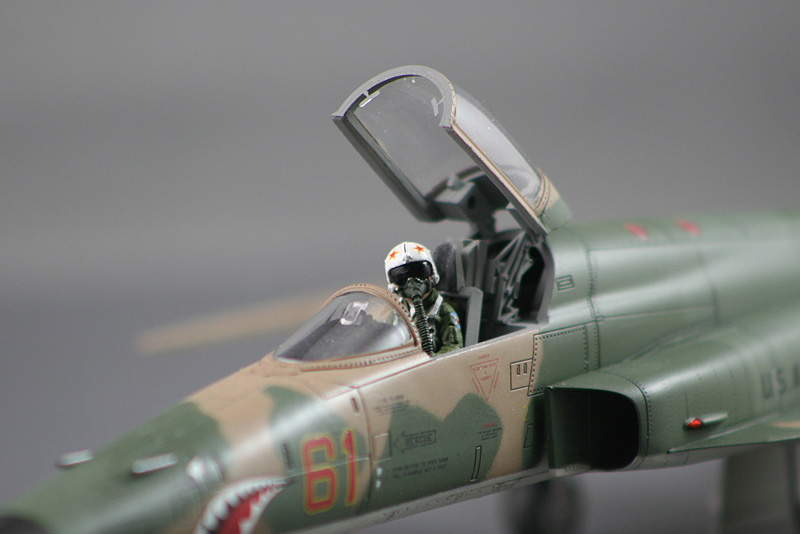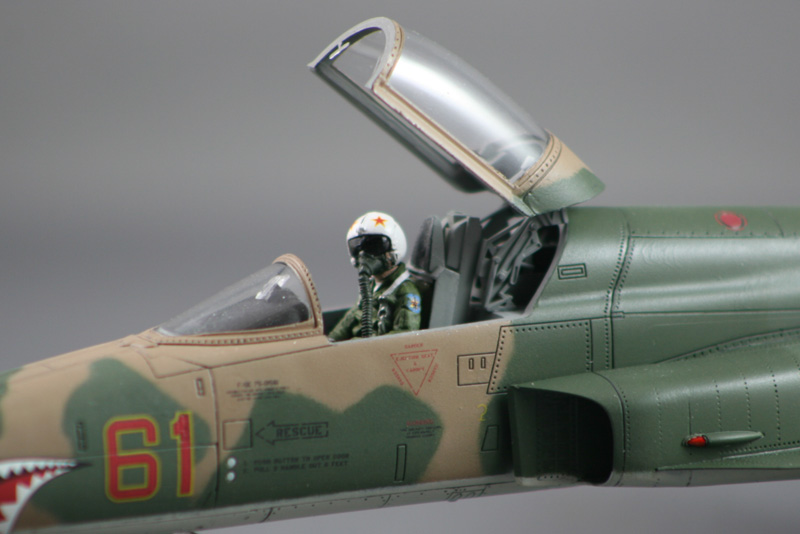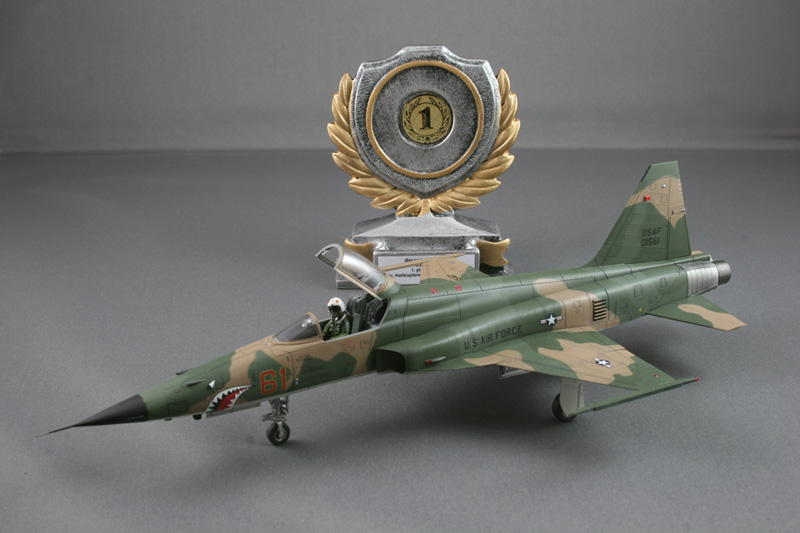 Last Updated on Monday, 11 April 2011 07:59